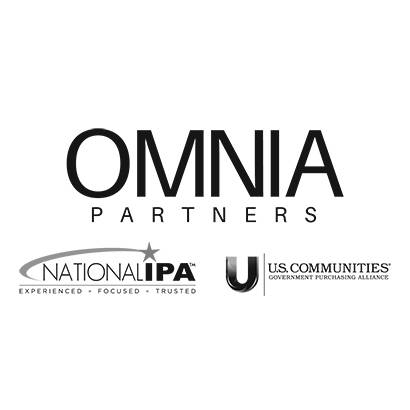 National IPA and U.S. Communities are now OMNIA Partners, Public Sector — the largest, most-trusted cooperative purchasing organization for public-sector procurement.
The collective buying power of these unified cooperatives delivers superior value and savings for your park and recreation purchases and projects.
Value You Can Trust
Portfolio
OMNIA Partners has the most robust portfolio of quality contracts in the cooperative space. Our agreement portfolio has everything your government entity/educational institution needs to run efficiently and effectively.
People
OMNIA Partners has the most experienced cooperative team in public procurement, cooperative purchasing and contract management. With more than 200 combined years of public procurement experience and over 300 years of cooperative purchasing experience, you can trust that you are in good hands with our team.
Process
Our contracts are competitively solicited and publicly awarded by a government entity acting as the lead agency. Awards are made utilizing this best practice, ensuring maximum value and absolute security with complete transparency of the process.
Saving You Time and Money
With no cost to participate and no minimum order requirements, government entities/education organizations of any size can purchase the products, services and solutions they need at volume discount prices that would be nearly impossible to attain individually. You'll be able to leverage our cooperative purchasing standards and supplier commitments to deliver value and savings to your organization.