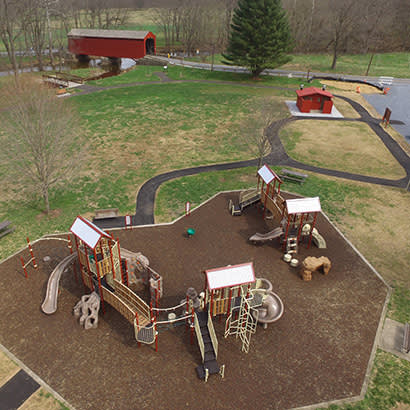 More than 24,000 children are injured on playgrounds each year, with falls being the No. 1 cause. And, according to John Damyanovich, owner of Playground Police: "About 40% of playground injuries are due to poor maintenance practices and lack of inspections." NRPA, to help reduce the number of injuries, developed a one-day Playground Maintenance Course, recommended for maintenance and recreation staff, university seniors and any individual responsible for playgrounds who is 18 years of age or older.
The Playground Maintenance Course (PMC) covers playground safety standards and guidelines, owner responsibilities and maintenance discussions on playground equipment, surfacing and site items. Participants will also learn about the methods of establishing proper record-keeping practices and participate in a site visit to a local playground to expand on the information presented in the course via hands-on learning. Upon completion of the course, they will receive the Playground Maintenance Course Certificate.
Following are some upcoming dates for Playground Maintenance Courses:
April 2019
04-11 Bangor, Maine
04-12 Yarmouth, Maine
May 2019
05-02 Mesa, Arizona
05-10 Sierra Vista, Arizona
05-23 Rolling Meadows, Illinois
Learn more on how to attend a course in your area or how to host a Playground Maintenance Course.