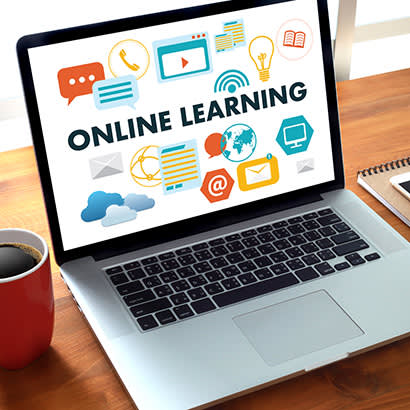 NRPA is dedicated to providing learning opportunities to advance the development of best practices and resources that make parks and recreation indispensable elements of American communities. Find out more at www.nrpa.org/education.
Online Learning with NRPA Education
Are you concerned about your career trajectory and gaining knowledge relevant to your career? Do you find it difficult to travel to events to obtain professional development? NRPA has you covered! NRPA provides a wide variety of online learning content you can engage with from any location. The online learning catalog currently includes a growing list of informational webinars, grant-funded initiatives, online courses, NRPA Live conference sessions, certificate programs and certification preparation that will help guide your career path in parks and recreation. This content is steadily becoming more engaging as online learning products are tied in with NRPA Connect discussion forums to foster communities of practice. While there are many career pathways within parks and recreation, NRPA Education seeks to provide content that's relevant to you and connects you with professional networks to help you on your journey. Learn more about our offerings and engage today!
Schools and Conferences
August 18–22, 2019
Hyatt Lodge, Oak Brook, Illinois
September 24–26, 2019
Baltimore, Maryland
Supervisors' Management School
November 3–7, 2019
Wheeling, West Virginia
April
2-4 East Hartford, Connecticut
8-10 Bozeman, Montana
10-12 Wall, New Jersey
10-12 Mason, Ohio
22-24 Las Vegas, Nevada
24-26 Troy, Michigan
29-May 1 Fort Wayne, Indiana
29-May 2 San Diego, California
May
1-3 Anchorage, Alaska
6-8 Commerce City, Colorado
8-10 Auburn, Washington
8-10 Roseville, Minnesota
13-15 Murrysville, Pennsylvania
15-17 Little Rock, Arkansas
22-24 Sunrise, Florida
22-24 San Jose, California
June
5-7 Hillsboro, Oregon
18-20 San Francisco, California
April
2-3 Denton, Texas
4-5 Eastvale, California
8-9 Orange, California
8-9 Tucker, Georgia
8-9 Hershey, Pennsylvania
11-12 Miami, Florida
16-17 Medford, Oregon
17-18 Fife, Washington
18-19 Lynnwood, Washington
25-26 Littleton, Colorado
25-26 Derby, Kansas
May
2-3 Reno, Nevada
June
13-14 Durango, Colorado