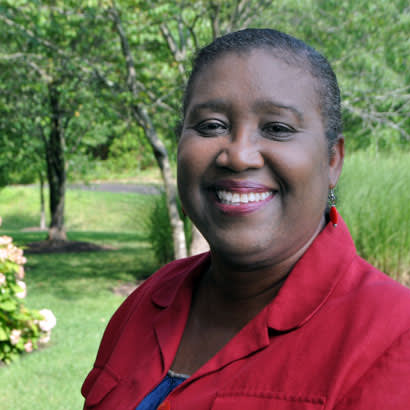 When I moved from Boston to the Washington metropolitan area back in the late 1980s, tornadoes were not on my radar. I knew there was an area of the country nicknamed "Tornado Alley," but in my mind, it wasn't something I really needed to worry about. As time has gone on, however, tornadoes are no longer a rarity here and their frequency, in my opinion, seems to be increasing.
Is this the result of climate change? Depending on who you ask, the level of certainty can range from a resounding "Yes, it definitely is!" to "There's no such thing!" No matter where you fall on the spectrum, we all need to look for ways we can possibly help put Mother Nature in a much better mood. When you look at the severity of the fire season out West, which seems to be lasting longer and burning hotter than ever before, and the rising cost of disaster relief — in response to the 2017 weather events, total federal disaster spending was more than $130 billion — if collectively we do small things, like using paper straws instead of plastic or remembering to take reusable bags to the grocery store, maybe we could start to see some improvement.
Of late, the mainstream media has been ringing the death knell for the recycling industry. China recently ended its 25-year practice of accepting plastic waste from many developed countries and it's estimated that 111 million metric tons of plastic waste will be displaced by 2030. As a result, there's growing concern about where this trash will now go. But, is recycling really dead? On page 56 of this, our Conservation Pillar issue, Rich Dolesh, NRPA's vice president of strategic initiatives, poses this question in the "Recycling Is Dead. Now What?" article and offers some recycling solutions and suggestions on what park and recreation agencies can do to help themselves and the public recycle in smarter ways.
Also, in the news recently are the devasting floods affecting at least five Midwestern states. Fires, floods, sea-level rise: what's being done to make our communities more resilient to these weather events? Parks and recreation is already on the forefront of this issue and on page 50 in "The Vision Plan for Boston's Moakley Park," contributors Amy Whitesides, Elaine Stokes and Alex Marchinski share the vision plan for Moakley Park, which, combined with Fort Point Channel, is part of the flood pathway for portions of the city's South End and Roxbury neighborhoods. This vision not only incorporates the park as an important part of the city's coastal resiliency strategy, but also includes upgrades to the park's facilities and programs that will benefit some highly vulnerable communities, addressing access and equity for all.
The story of how parks and recreation helps enhance not only the physical, but also the environmental health of communities is an exciting one that we should take every opportunity to share. Every little bit — even if it's simply switching from plastic to paper straws — helps. And the work you, our members, do each and every day, some of which is highlighted in this issue, is a bright light in what may at times seem like a not so rosy global outlook. So, thank you for all you do and keep up the great work!
Sonia Myrick is the Executive Editor of Parks & Recreation magazine.