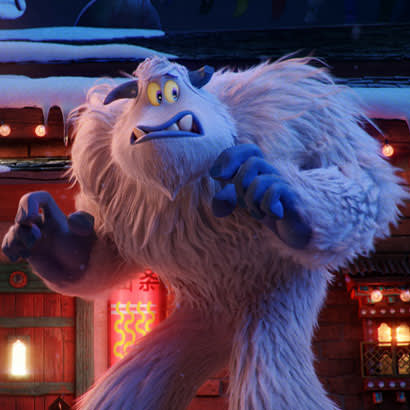 Thank you to everyone who visited their local parks last month and took the Search for SMALLFOOT Scavenger Hunt Challenge! In celebration of Warner Bros. new film, "SMALLFOOT," we asked you to go to your favorite local park to find and take photos of four things: something that starts with "s," something small, something with feet, and something new that you discovered!
We loved seeing everyone rise to the challenge and search for the elusive SMALLFOOT — it's no easy task! Sure, there was an amazing prize at stake, but even better, this sweepstakes got people out to their local parks and discovering new things!
Speaking of prizes, Melissa Shaw of Colbrook, New Hampshire, was selected as the grand-prize winner of the "Search for SMALLFOOT Scavenger Hunt Challenge!" Shaw, the recreation director for the Colbrook Recreation Department, has won a hometown screening of the film for herself and up to 99 of her closest friends and family! Congratulations to Melissa, and to all of her lucky friends and family in the town of Colbrook who she chooses to invite to the screening!
"SMALLFOOT" is a family-friendly film about friendship, courage and the joy of discovery. We know you need something fun and silly to help you shake the post-NRPA Annual Conference blues, and you're in luck — "SMALLFOOT" is in theaters now!