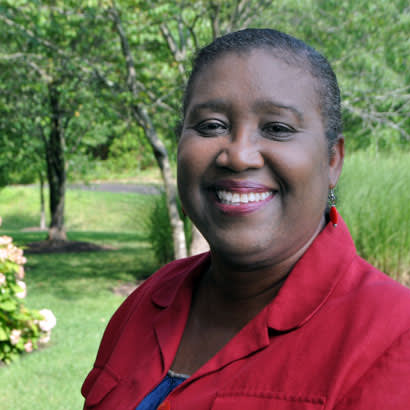 Recently, a French private art college made the news because of a retouched image in its marketing material. Apparently, the school's American PR firm believed that for the school's newest location in Los Angeles to appeal to an American audience, its student body needed to appear diverse, so the image was altered to include more easily identifiable black students.
Diversity, which has become an overused and sometimes politically charged term, doesn't necessarily equate to inclusion, however. As the author of a Forbes magazine article I recently read explains it: "Diversity as a platform doesn't empower different individuals, give them influence, make them feel valued, and strive to find like-mindedness in our differences — inclusion does."
"Inclusion" was the word I kept coming back to as we worked on the content for this, our Social Equity Pillar issue. In the cover story, "Bridging a Divide Through Park Design," on page 46, contributor Hallie Boyce, RLA, lays out the steps being taken to include a disinvested section of our nation's capital in the economic boom and revitalization the rest of the city has been undergoing, without causing large-scale displacement of the current residents.
As the debate about our immigration system rages, what's often overlooked is the impact to the actual people and places on the frontlines of this issue. In "Parks at Our Nation's Borders," on page 52, contributor Paula M. Jacoby-Garrett describes some of the challenges faced by parks that straddle our country's northern and southern borders and shows how, even in these places where barriers may physically separate, families find a way to be included in each other's lives.
Making park and recreation facilities and programs accessible and welcoming to diverse communities is what park professionals strive for every day. In "Gender-Spectrum Inclusion for Recreation Professionals," on page 58, contributor Becky Herz shares her personal experience to show how you can work to create a welcoming environment for patrons of your agencies, no matter where they fall on the gender spectrum.
Equity, equality, diversity: these terms have become commonplace. What it really boils down to is that all of us, regardless of age, sex, class, race, ability, have something to contribute and want to know that we, as well as our contributions, are valued. As the various stories in this month's issue show, park and recreation professionals are already tackling this issue of inclusion and making progress. It's definitely a journey…one that NRPA, through our Parks for Inclusion initiative, is excited to be on with you.
Sonia Myrick is NRPA's Executive Editor of Parks and Recreation magazine.