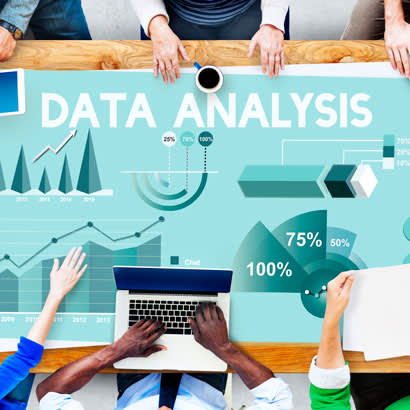 At this year's NRPA Annual Conference, I received many comments about our research offerings. Beyond the kind words and constructive feedback that many of you shared with my colleagues and me, you also gave us terrific ideas for new research projects that should keep us busy over the coming months and years.
One question that I received was "how can I get localized results" of NRPA research data? I have two "good news" responses to this request. First, the "national" numbers are the local numbers for many NRPA Research resources, meaning you can confidently share the national numbers to tell the park and recreation story with your community's advocates, political leaders, media and the public. In other cases, we offer easy-to-access (and often free) resources that give you the opportunity to craft customized data that best fits your agency's characteristics.
NRPA's Surveys of the Public
For many NRPA research reports and data series, you can rely on the national figures to tell your local story. In the three years of NRPA conducting surveys of the American public on park and recreation-related issues, we have found that our nation is united on your agency's work and mission. That is, the support for high-quality, accessible park and recreational opportunities is strong across virtually every demographic group, including age, gender, race, ethnicity, income level, education, political leanings and geography.
The takeaway is that the key findings from the annual NRPA Americans' Engagement with Parks reports and our monthly NRPA Park Pulse polls are reflective of the thoughts of the members of your community and for residents on the other side of the country. So, if you see a finding in one of our surveys of the American public, you can assuredly share those results with your community's key stakeholders, knowing that they reflect the views of your community. But, if you want to get similar numbers for your city, town or community's residents, we can help. While we will not be able to conduct a survey of just your community, we are happy to share the survey questionnaires. If you have the ability to conduct a statistically valid survey of your local residents, you can use these NRPA questionnaires to replicate the survey results for your community.
However, there are several NRPA Research resources that provide you with the opportunity to shape the data to fit your agency's specific situation.
Park Metrics
NRPA Park Metrics is the most comprehensive source of data standards and insights for park and recreation agencies focused on effective management and planning of the operating resources and capital facilities. This benchmarking tool features data from more than 1,000 agencies across the United States on topics such as:
Park Facilities (residents per park, acres of parkland, indoor and outdoor facilities)
Programming (programs offered and programs for children, seniors, people with disabilities)
Responsibilities of Park and Recreation Agencies (from operating parks and facilities to programming types)
Staffing (FTE counts and key staff responsibilities)
Budget (operating expenditures, including per capita, FTEs, per acre)
Agency Funding (sources of funding, cost recovery, capital spending)
Whereas the annual NRPA Agency Performance Review highlights characteristics of the typical park and recreation agency, you can get your hands dirty and dig deeper into the data. For example, we have 22 interactive reports that present benchmark data by population served, annual budget, number of parks, acreage of parkland managed, number of employees, jurisdiction/agency type and geography. Pick the characteristic that best reflects your agency and see how your organization compares with its peers.
You can go even further by customizing an agency performance report based on the precise characteristics that you define. To get started, simply enter your agency's data into NRPA Park Metrics to gain access to dashboards and custom reports that compare your agency to that of its peers. Further, if you enter or update your agency's data by November 30, you can get an NRPA Facility Market Report. Melissa May and Daniel Espada are ready to help with your questions.
NRPA Facility Market Report
Interested in learning more about people living near one of your parks or other recreational amenities? Perhaps you are about to refurbish a preexisting facility or just acquired land for a new park. You can make better-informed decisions about the needs of the community when you learn about who lives there. That is where NRPA Facility Market Reports come to the rescue.
NRPA Facility Market Reports (FMR) offer key data and insights about the residents served by your agency's facilities with information from the U.S. Census Bureau and market research firms. These easy-to-read reports give park and recreation professionals a greater understanding of the residents served by a park, aquatic center, recreation center or any other facility, using data that focus on residents' behaviors, habits and interests.
We have four types of FMRs available to choose from:
Community profile
Health & Wellness
Older Adults
Youth
Every FMR is customized for the location. You simply provide us with an address and the area to be analyzed (e.g., 10-minute walk or a 10-, 15- or 30-minute drive). Even better news is that if you work for a Premier Agency, you get an allotment of free reports every year. Request an FMR today.
Economic Impact
Earlier this year, NRPA released the results of a study it commissioned with George Mason University's Center for Regional Analysis where we learned that, in 2015, operations and capital spending by our nation's local park and recreation agencies were responsible for more than $154 billion in economic activity and more than 1.1 million jobs.
Not only do we have an estimate of the economic impact at the national level, the researchers also developed estimates of the economic impact of local park and recreation agency spending for all 50 states and the District of Columbia. Read the full report and access the state-level resources. Combining the national and state-level impact numbers makes for a compelling story when you advocate for your agency with local stakeholders.
To help make your case even more persuasive, we are proud to announce that the NRPA Research team can estimate the economic impact of your agency's spending on the local economy. By sharing certain data about your agency's budget and staff levels, we are able to use the same methodology employed by the GMU team to develop an economic impact estimate of your agency's spending. Reach out to me at to take advantage of this exciting NRPA member benefit.
Now more than ever, data can be a compelling tool to make important decisions affecting your agency and to make the case for greater and more steady funding. The NRPA Research team is dedicated to collecting and presenting the data and insights that make this happen in our industry. Please continue to let us know how we are doing and what new research ideas we should explore.
Kevin Roth, Ph.D., is NRPA's Vice President of Research.