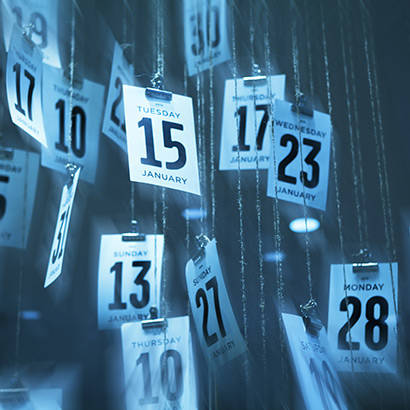 NRPA is dedicated to providing learning opportunities to advance the development of best practices and resources that make parks and recreation indispensable elements of American communities.
What are some of the most prevalent playground hazards, and how can they be prevented? Where do the responsibilities of a playground owner start and end? The answers to these and other playground maintenance-related questions are covered in NRPA's new Playground Maintenance Course, a one-day course designed for maintenance and recreation staff, university seniors and anyone responsible for a public playground. Course participants will also learn how to apply safe maintenance practices on playground equipment, surfacing and other site-related items, as well as methods of establishing proper record-keeping practices. A site visit to a local playground is included to provide participants with an opportunity for hands-on application of the information presented in the course.
Already a playground maintenance expert? NRPA is looking for qualified instructors. Learn more about the Playground Maintenance Course and the instructor qualifications.
Supervisors Management School
November 4-8, 2018
Oglebay Resort and Conference Center, Wheeling, West Virginia
Event Management School
January 13-18, 2019
Oglebay Resort and Conference Center, Wheeling, West Virginia
Park and Recreation Maintenance Management School
January 27-February 1, 2019
Oglebay Resort and Conference Center, Wheeling, West Virginia
Revenue Development and Management School
March 10-15, 2019
Oglebay Resort and Conference Center, Wheeling, West Virginia
NRPA Directors School
August 18-22, 2019, Hyatt Lodge, Oak Brook, Illinois
2019 NRPA Annual Conference
September 24-26, 2019 Baltimore, Maryland
November 2018
6-8 North Kansas City, Missouri
6-8 Statesville, North Carolina
7-9 North Salt Lake, Utah
14-16 San Angelo, Texas
14-16 Tampa, Florida
14-16 South Portland, Maine
27-29 Bremerton, Washington
27-29 Sacramento, California
December 2018
3-5 Langhorne, Pennsylvania
5-7 Albuquerque, New Mexico
5-7 San Jose, California
January 2019
9-11 Landover, Maryland
November 2018
1-2 Hollywood, Florida
3-4 Glendale, Arizona
6-7 Anderson, South Carolina
8-9 San Diego, California
15-16 Lakeland, Florida
19-20 Austin, Texas
27-28 Dallas, Texas
December 2018
4-5 Prattville, Alabama
13-14 Margate, Florida
18-19 Sevierville, Tennessee
January 2019
15-16 Manitou Springs, Colorado
17-18 Camarillo, California