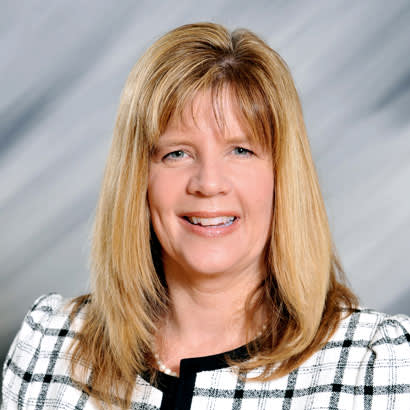 During her college years, Cheryl Michelet worked at a local television station, a CBS affiliate in Kansas, as a receptionist, gradually moving up the career ladder into the newsroom. By her sophomore year of college, she had been promoted to news producer, but a job opportunity at another local television station, prompted her to relocate to Baton Rouge, Louisiana.
Michelet made a major career shift to public relations in August 2005. But, as fate would have it, her new PR job with the state of Louisiana began just two weeks before Hurricane Katrina hit the area — an experience she describes as "trial by fire." Then in 2012, Michelet saw a job opening at BREC, the Recreation and Park Commission for the Parish of East Baton Rouge. She explains, "I was drawn to it because I felt like it was a place where I could make my community a better place to live, to work and to play."
Today, Michelet serves as BREC's director of communications. Parks & Recreation magazine recently spoke with her to learn more about her role at the agency and the importance of social media in its messaging.
Parks & Recreation: Tell us about your position with BREC.
Cheryl Michelet: I operate the department of communications. We're in charge of all aspects of communication for BREC, which includes public relations, marketing, advertising, even printing. We have publicity and marketing managers who handle all the different marketing accounts. So, we have 18 separate accounts, [including] the zoo, golf, recreation and special facilities. Mine is the overall BREC account, so if we're going to do any marketing or advertising of BREC as a whole, then my account handles that. We have graphic designers, a special event manager for the ribbon-cuttings and groundbreaking, a volunteer manager, and a social media and web manager. And, the easiest way to describe what we do is that we tell the stories that get people motivated to use our parks and facilities and to understand the value they add to our community.
P&R: What is the most important aspect of your job?
Michelet: We have more than 180 parks, and we have thousands of events and programs every year. Everywhere we go, somebody says, 'I didn't know that was a BREC facility' or 'I didn't know you offered that service.' So, to me, the most important and challenging aspect is to ensure the community is aware of all that BREC has to offer and then support our efforts through participation and approval of the tax funding that makes it possible. We have a very anti-tax climate in our community, so we have to show that we are serving all people equally and with excellence — or voters will decide we're not a good investment of their dollars.
P&R: How important is social media to BREC's overall messaging strategy?
Michelet: Very important. When I first started, our main Facebook page only had 2,700 followers, and I thought that was crazy in a parish that has over 450,000 people. Every other year, we commission a statistically scientific survey to help guide us and find out how people want to hear about BREC and its offerings, and measure awareness. Every year that we've done that, social media has been at the top of how people want to receive information about BREC. So, we put a high emphasis on that, and we spend a lot of time and effort to create posts that are engaging to entice people to use our system. We have 18 Facebook pages, four Twitter pages, several Instagram pages and a Pinterest page. So, it's a lot to manage and that means we rely on staff in every department to help post, but we do control access. And it also means we do a lot of training just to make sure they understand how important this is and they're good at writing. They understand how to create an engaging post and how to create a high-quality photograph, because if the words are great but the picture is awful, then you've defeated your purpose.
Vitisia Paynich is a Freelance Writer for Parks & Recreation magazine.