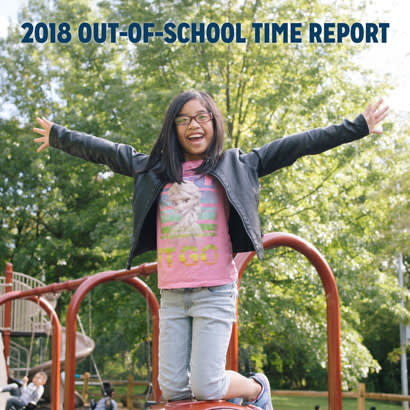 NRPA released a new report regarding out-of-school time (OST) programs. The majority (84 percent) of local park and recreation agencies offer summer camps, more than half (55 percent) offer afterschool programming and more than a fifth (21 percent) offer before-school care.
According to those surveyed, following are the top five benefits OST programs provide to their communities:
Offering a safe space to play
Providing a free or affordable space that encourages healthy, physically active lifestyles
Connecting youth to peers/social opportunities
Connecting youth to nature/outdoor experiences
Providing educational support and supplementing learning opportunities
OST programs also are a valuable respite to the most vulnerable children. Fifty-seven percent of park and recreation professionals report they have children participating in their OST programs who live in households facing significant financial challenges, such as unemployment (of a parent or caregiver), low household income and food insecurity. In the case of the latter, 1 in 6 survey respondents reported that there are youth participants who come to their programs hungry. In some cases, a meal provided at an OST program is the last meal a child will eat that day.
The Out-of-School Time Report is a follow-up to a 2016 NRPA study that first explored how OST programs provide education, tutoring, mentoring and enrichment opportunities that improve the mental, physical and emotional health of our nation's youth. Be sure to check out the December 2018 issue of Parks & Recreation, where the Research column will focus on a more in-depth look at the report. Read NRPA's 2018 Out-of-School Time Report.