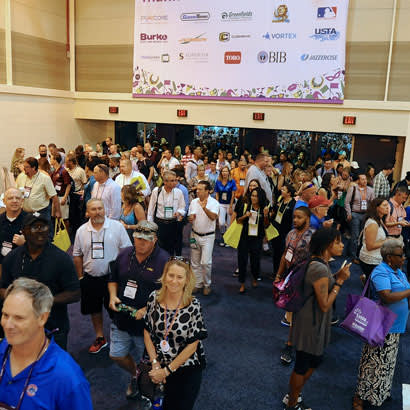 How to justify your trip to the 2018 NRPA Annual Conference
Sometimes travel budgets can be tight, and it might be hard to convince your employer that it is important to attend a national conference. Nonetheless, we want to see all of you at the 2018 NRPA Annual Conference, so here are some tips on how to talk with your employer about the value of attending:
Money Talks – Budget limitations are usually the top reason people can't get approval to attend. Show your employer all the ways you can save money on attendance. NRPA members automatically get a discount. Register by the early-bird deadline (August 1) to save up to $270. NRPA Premier Member Agencies, who purchase four full-package registrations, receive the fifth registration for free.
Tack on Extra Education – In addition to the more than 200 education sessions, this year at the conference, you can get CPRP, CPRE, AFO or CPSI certified. You can also attend an NRPA Certificate Program focused on leadership, marketing or playground maintenance. These are great ways to show your commitment to bettering yourself and your agency.
Share Your Great Ideas – You are guaranteed to leave Indianapolis inspired and filled with great ideas, so when discussing your attendance at the event, commit to a post-conference presentation for your team, town council, board, etc. Plan to highlight what you learned and tie your training to your organization's challenges, goals and strategic plans.
To really help bolster your negotiating tactics, we've put together even more tips and a justification letter template you can complete and submit to your employer. To learn more, click here.
Our field depends on enthusiastic people like you to continue to learn, innovate and lead us into a bright future. Don't miss this opportunity to attend the largest park and recreation conference in the world. For more information about the 2018 NRPA Annual Conference, visit www.nrpa.org/conference.