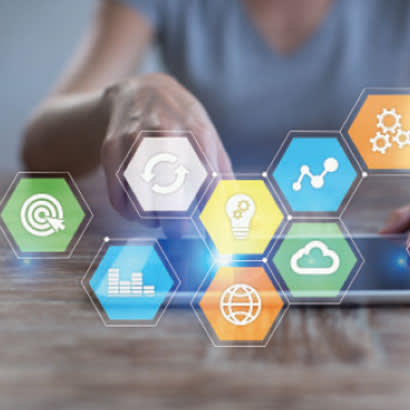 Which local population group is growing quickly — older residents, children or both? How able and willing are your residents to pay registration fees? What is the potential reach of a proposed pocket park? Being able to answer these questions means you know your residents, their needs and desires. And, knowing your residents leads to providing even better service. One place where your agency can answer these questions is with an NRPA Facility Market Report (FMR).
What Is an NRPA Facility Market Report?
Facility Market Reports offer key data and insights about the residents served by your agency's facilities with information from the U.S. Census Bureau and market research firms. FMRs give park and recreation professionals a greater understanding of the residents served by a park, aquatic center, recreation center or any other facility, using data that focus on residents' behaviors, habits and interests.
Since launching this resource as a Premier member benefit in late 2015, the NRPA Research team has produced more than 500 FMRs for agencies big and small, contractors, planners and other key stakeholders. As we have seen over these past few years, these reports assist with programming and planning decisions, justification of need to local leaders, and allow park and recreation agencies to gain a greater understanding of the residents within a specific location.
Each FMR is unique, with the analysis based on both the actual location and reach you define. You select the area for analysis, with choices that include a 10-minute walk or drive times of 10, 15 or 30 minutes from the address you designate.
Which distance you may want to use can differ by site. For example, an agency wanting to evaluate its program offerings at a local recreation center may need a better understanding of local population trends. If an FMR based on a 10-minute drive from the recreation center highlights a burgeoning older adult population in the community, the agency can make an informed decision to expand older adult-focused programming.
In the case of a proposed playground in a currently vacant lot, you would likely request an FMR with a smaller distance. A report based on a 10-minute walk from this proposed location might show a high concentration of young families with children, highlighting an opportunity to place certain play equipment.
Three Different FMRs Available to You
We have three types of Facility Market Reports to choose from: Community Profile, Health and Wellness, and Older Adults. Each report covers overall population, age trends and median income within the designated distance parameters. In addition, each report includes a map detailing the area of analysis. A more focused level of detail exists, depending on the report you request.
Community Profile FMRs provide an overview of demographic and marketing data in your targeted area. Specific information, such as the median age of the target area combined with forecasted age trends, allows you to customize your offerings to reflect the needs of young families or older adults. Suppose an FMR tells you that 3 in 5 residents in the target area exercise only 1 to 3 hours per week and that the median income in the area is low, relative to national levels. These findings may suggest a need within the community for low-cost/no-cost fitness offerings at the local recreation center. Within the Community Profile Facility Market Report, you will also find social media usage to better communicate with your residents and recreation spending habits to assist you in determining fee-based offerings.
Health and Wellness FMRs provide a snapshot of overall health within a targeted area and includes not only age, income and ethnicity information, but also data on exercise habits. The number of hours spent exercising, percent of residents that exercise at home versus at a club or gym weekly, even what type of fitness equipment these residents own, all assist park and recreation agencies with making informed decisions. An FMR showing that 1 in 3 residents within a 10-minute walk of a facility went swimming within the last 12 months but that there are no nearby pools could inform a conversation about adding a community pool. Fitness and exercise data is only one part of health and wellness. Also included are data on doctor visits; prescription drug usage for such conditions as arthritis, blood pressure and diabetes; and dietary restrictions. Lastly, this report includes data on obesity, diabetes and smoking rates at both the county and state levels.
Older Adult FMRs specifically target residents aged 50 and over in your community. The report is like the Community Profile, in that it presents the total population for the targeted area, but breaks down the data further to show the number of older adults living in the area. The median income of the older adults in that area helps to paint a picture of lifestyle, needs and potential park and recreation service opportunities for this growing population. Lastly, this report gives an overview of insurance coverage for residents 65 and older. Creating programs that are fee-based, free or fee-based but reimbursable through insurance carriers can have a significant impact on older adult participation at your park and recreation facilities.
How Do You Get FMRs?
The NRPA FMRs is an NRPA Premier member benefit. Staff at these agencies have access to a set number of free FMRs each year. If you need FMRs beyond your agency's annual allotment, additional reports are available for a modest fee. A park and recreation agency that is not a Premier member can still request an FMR for a small fee. (Better yet, discover the many benefits Premier membership provides to your agency and its staff.)
Get started today. Whether you need a single report focused on a park or would like a custom report produced for each of your agency's recreation centers, parks or open land set aside for future use, place your request here .
An NRPA FMR for Peter Kirk Community Center in Kirkland, Washington
In Washington state, the city of Kirkland was trying to determine how to best to serve citizens near the Peter Kirk Community Center. The center had mainly been focused on serving senior residents, but employees were hearing there was a need to provide more programming for younger families. Before investing time and dedicating budget dollars, the Parks & Community Services director, Lynn Zwaagstra, wanted to get a sense of the actual numbers.
"Early in 2017, we reached out to NRPA to have a Community Profile Report done within a 15-minute drive-time radius of the community center. It took about five business days to get the results we needed," says Zwaagstra. "We learned that many young families had moved into the area over the past 10 years, and there was a need for an afterschool program. We launched the program in fall of 2017, and it filled up immediately. We held registration for the 2018–2019 school year, and we are already filled to capacity."
Programming for the community center now includes senior activities between 9 a.m. and 3 p.m., an afterschool program from 3 p.m. to 6 p.m. and adult classes from 6 p.m. to 9 p.m. "Our programming lull used to be between 3 p.m. and 6 p.m. Having the afterschool program was the perfect addition for our residents and our community center," says Zwaagstra.
To learn more about how an FMR could help meet your agency's needs, click here. visit .
Melissa May is NRPA's Senior Research Manager