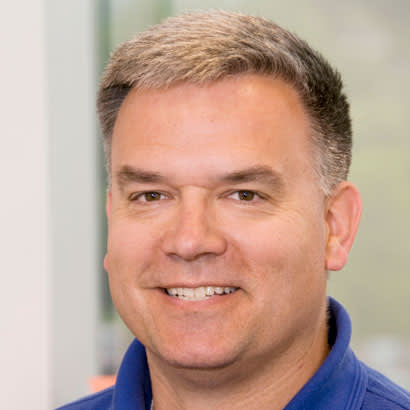 When Todd Johnson arrived in New Orleans to speak at the October 2017 NRPA Annual Conference, his career in parks and recreation had come full circle. In the fall of 1987, Johnson was a recent college graduate with a bachelor's degree in leisure studies. With his mother at the wheel, Johnson drove down from Illinois to attend his very first NRPA conference, which, ironically, took place in NOLA. It was at that conference where he came across an internship opportunity at the Fairfax County Park Authority in Virginia.
Johnson recalls walking up to a bulletin board where a handful of park and rec agencies had posted available internships. "What appealed to me about Fairfax County was that it was expanding from four recreation centers to eight that summer. So, I knew there would be lots of opportunities, and it would be my way to get my foot in the door," he says. Three decades later, Johnson has not only reached the pinnacle of his career, serving as manager, Golf Enterprises, at Fairfax County Park Authority, but has also become an industry thought leader, presenting an education session at the place where it all began for him all those years ago.
Johnson recently shared with Parks & Recreation magazine why he wanted to work in parks and rec, the different leadership roles he's earned over the past 30+ years, as well as some funny and unusual park stories.
Parks & Recreation: How did you become interested in parks and recreation?
Todd Johnson: My interest in the field started when I was really young. My father was a college athlete, who encouraged my sister and me to participate in lots of sports. And mostly, I ended up focusing on baseball, basketball and football, but when I turned about 9 years old, my dad taught me how to play golf. So, I just had a love of sports and the outdoors. When I started thinking about what I wanted to study in college, I knew I wanted to be in public service, but careers, like a firefighter or police officer, just weren't in my nature nor did they fit my personality. However, I knew I wanted to give back to the community and, if possible, be in an outdoor work environment. So, I attended the University of Illinois, majoring in what was called back then, Leisure Studies, with an emphasis in outdoor park management. I didn't know exactly what my focus was going to be. I just knew that I wanted to be in parks and recreation, and I knew that if I went to Fairfax County, I could probably delay that decision as long as possible and I could try everything. That's sort of what I've done with my career.
P&R: What were some of the leadership roles you've held at Park Authority?
Johnson: In my 20s, I got a position as assistant program director for the recreation centers during the summer of 1988 — working my way up to program director. I did that for about eight years. Then, in my 30s, I served as park manager at Lake Accotink for a year. In 1997, I made a big step to park manager of Lake Fairfax, where I opened the county's first waterpark called, the Water Mine. I served in that role for seven years. In 2004, I became the first general manager of the newly opened Laurel Hill Golf Club, an upscale public golf course. In my 40s, I was named division director of park operations and, for about 10 years, was tasked with directing all park maintenance, including of buildings, grounds and athletic fields. About 15 months ago, I took a different position as manager of Golf Enterprises, where I supervise seven golf course managers. Our golf courses range from a little nine-hole, par 3 course all the way up to Laurel Hill. The Golf Enterprises group is about an $11 million business. Although taking this position was a very slight demotion, 30 years into my career, I knew what job I really wanted!
P&R: Do you have any interesting stories during your time at Park Authority?
Johnson: Working for a Golf Medal-winning organization with more than 400 parks has provided me with plenty of park stories. As park manager of Lake Fairfax, I had an employee who literally left with the circus — The Big Apple Circus. The office manager met a boy in the circus, and when the circus left the park, she left with it. I was division director of park operations when Russian spy Robert Hanssen, who lived in Fairfax County, was making his drops of [classified] information or picking up money right in one of our parks. In fact, there was a 2007 movie, called "Breach," starring Chris Cooper and Ryan Phillippe — and they filmed some scenes in that same park. So, I experienced it in real life when they caught Hanssen and then I experienced it when [Hollywood] filmed the movie. That was kind of cool.
Vitisia Paynich is a Freelance Writer for Parks & Recreation magazine