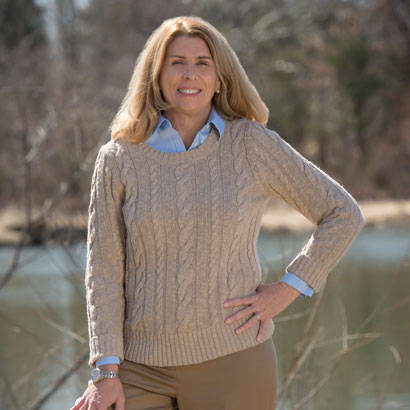 Leaders are made, they are not born. They are made by hard effort, which is the price which all of us must pay to achieve any goal that is worthwhile.
— Vince Lombardi, Green Bay Packers head coach
I have had the pleasure of meeting incredible people in the field of parks and recreation, who have risen up the ranks to earn a leadership role in their respective agencies. In many cases, these are individuals who, from a very early age, had a passion for community service and a sincere desire to make a difference in people's lives. As leaders, they've made sacrifices and worked hard to reach their goals, but they also acknowledge that they cannot be truly effective if they fail to teach, nurture and motivate their staffers to achieve their own success.
Writer Lori A. Hoffner explores this subject further in this month's cover story, "Leadership Is More Than a Noun," on page 50. Hoffner points out that leaders not only promote creative and innovative thinking among individuals, but they also encourage them to take greater ownership in their work and projects. What's more, she offers insight into the two main types of leaders: Transformational and Transactional.
In the feature, "A New Vision for Atlanta" on page 56, contributor Vitisia Paynich provides an in-depth look at how Atlanta's Department of Parks and Recreation is using public and private funding to create parks and develop public lands that can transform the city and enhance the lives of its residents.
Contributor Paula Jacoby-Garrett explains why play is vital to children's physical and emotional well-being in "Let's Play! How Play & Learning Go Hand-In-Hand" on page 24.
May 19 is Kids to Parks Day, a national day of play, connecting kids and families with their local, state and national parks. The National Park Trust started this initiative in 2011, and it takes place annually on the third Saturday of May. For more information about hosting your own Kids to Parks Day event, check out the Advocacy column on page 30, "Invite Your Members of Congress to Kids to Parks Day," by NRPA's Jayni Rasmussen.
Echoing the sentiments of Coach Lombardi: leaders are made, not born — and that's where you can make a difference. You are a mentor who has the power to create tomorrow's leaders by motivating your staff to think outside the box and develop their own projects. After all, offering your team the encouragement and support needed for their success, ultimately, makes your organization that much stronger.
Gina Mullins-Cohen is NRPA's Vice President of Marketing, Communications and Publishing Editorial Director