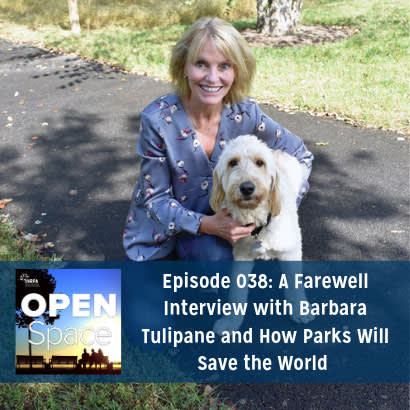 I want to share with you a column that was so beautifully written by Kevin O'Hara, our VP for Urban and Governmental Affairs, in a recent issue of Urban Insider.
We often talk about our values and who parks and recreation gives voice to. This is a testament to the power of our values and voice. Thank you, Kevin, for capturing who we are and what we stand for.
Our Values, Value and Voice
Who is the most important user of parks and recreation infrastructure? Mothers and children? Teens? Seniors? Millennials? Does it matter?
When we talk about our values, the idea of value, and our voice, we're really talking about the values and voice of your work and the work of people on the ground in parks and recreation. So, here's my summation:
Values
Parks and recreation has the ability to meet the needs of an increasingly diverse population, year-round, and regardless of race, creed, background or ability to pay, in pretty much every community in the country. Because of this, we may be one of the few trusted entities left in American society, or certainly in government.
Value
Our ability to deliver both joy and substance — giving the option for life-affirming experiences with nature and preventative healthcare through intentional programs — uniquely positions parks and recreation to provide the balm to our troubled national psyche. No matter what you need, we've got you covered. Stressed over the latest tweet from our commander in chief? Try a tai chi or Zumba class. Commute getting you down? Try a walk with your kids or dog along a trail. In a rut after the holidays? How about a paddle along a waterway? Stuck in the vice grip of a seemingly endless polar vortex? Try a swim in the relative tropics of a local indoor pool or rent some cross-country skis and face Father Winter head-on.
Voice
This is where I struggle. There are so many great stories and so much value added that perhaps our strength in value is our weakness in voice. We are in some ways all things to all people, which dilutes the impact. The new mother finds respite and community at the playground. The 14-year-old down the block looks forward to the pick-up game after school lets out. The senior a few doors down revels in the sense of community provided by the weekly Mahjong game and a lively lunch, while the millennial rolls in at sunset to post artsy renderings of the surrounding park bathed in the perfect light. More often than not, never these contented four shall meet.
Your sweat equity helps create this tapestry of joy — you are the thread that binds each of these users. You may not always get the credit you deserve, but I see you parks and rec. And if anyone says parks and rec ain't critical community infrastructure, then I challenge them to move to a community that doesn't have it.
So, friends, parkies and fellow foot soldiers on a long march for better parks and better communities, take a few minutes this week and this winter to reflect on the values, value, and voice of your organization. And don't for a second let [anyone] think they got anything on us.
Barbara Tulipane, CAE, NRPA President and CEO