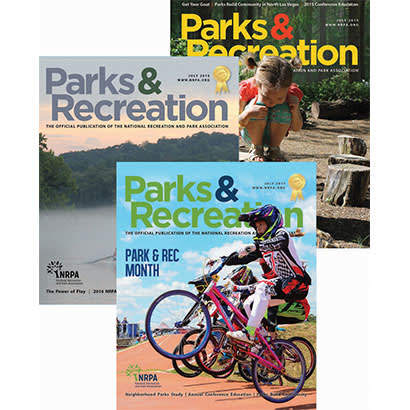 Photo submissions are now being accepted for our Park and Recreation Month Cover Contest, so if you'd like your agency to be featured on the cover of the July issue, get those photos in now.
We're looking for photos that tell a great story about the impact parks and rec has in your community, and, with this year's theme — "A Lifetime of Discovery" — we'd love to see photos that showcase the unique, and often undiscovered, offerings of your agency! The most compelling photos will be put to a public vote on Facebook, and the photo with the most "likes" will win the coveted cover spot!
We'll be accepting photos now through March 30, and here are some things to keep in mind when choosing which photos to submit:
Is there an interesting and compelling story behind the photo? Feel free to share this story in the comments section when you upload your photo.
Does the photo include people?
Is it a high-resolution (a minimum of 300 dpi) image that's at least 9.25 inches wide by 11 inches tall?
Is there room at the top of the image to accommodate the Parks & Recreation logo?
Click here for more information and to submit your photos today!