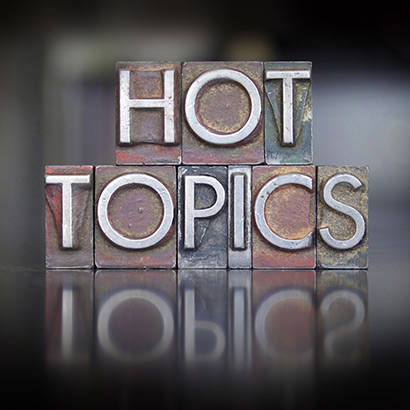 If you're not part of NRPA Connect, you're missing out on some of the hottest park and recreation topics your colleagues are discussing. Set your email preferences to receive the Daily Digest, so you can stay in the loop. Here are some examples of recent hot topics:
Older Adult/Senior Office Names — This isn't the first time this topic has appeared on NRPA Connect. Our members discuss how the handle naming classes and services for adults 55+. Many do not want to be called "seniors," so our members have creative suggestions, including Young at Heart, Living Young and Active Adults. Visit this discussion for more ideas!
Timers for Automatic Locking of Restrooms — This is a challenge that only someone in the park and recreational field can understand, but trying to find the best locks to use for restrooms after hours can be a struggle. Members share about various products they have used at their facilities and which ones have been a success.
Participation Trophies — They have sparked a debate in recent years, and most members have stopped giving out participation trophies, opting instead for T-shirts, lunch bags and water bottles. Does your agency give out participation trophies or do you have another suggestion?
Online-Only Brochures — Professionals discuss the benefit of producing an online-only brochure. Other than saving money in the budget, has your agency been successful with not mailing printed brochures?