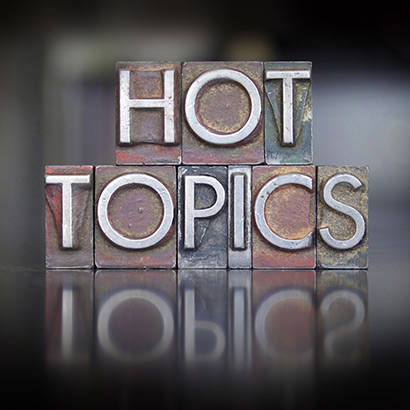 Summer is here and, while the weather is heating up, so are the conversations on NRPA Connect. Check out a preview of the hottest conversations below:
Going Trash-less – Members discuss going trash-less in their local parks and share their experiences when requesting visitors carry out their own trash instead of offering trash receptacles. What are the pros and cons to this approach? Learn about alternative ways to keep your park litter-free, including volunteer groups and clean-up days.
Tents in Parking Lots for Special Events – It's the season of outdoor events and, with the growing popularity of events, such as farmers markets, professionals are inquiring about the use in parking lots of tents that need to be secured into the pavement. Do you have a policy for tents that are being used in parking lots?
Health Choices in Snack Bar – Looking to add healthier items to your concession stand this summer? Members have suggestions to help their communities make healthier choices.
Scavenger Hunts – Need some ideas for hosting a scavenger hunt in your community? Members share their creative examples of events they've hosted through their agencies. Browse their examples to help you plan your next event.
Have an answer or suggestion you would like to share? Visit NRPA Connect to join the conversation.