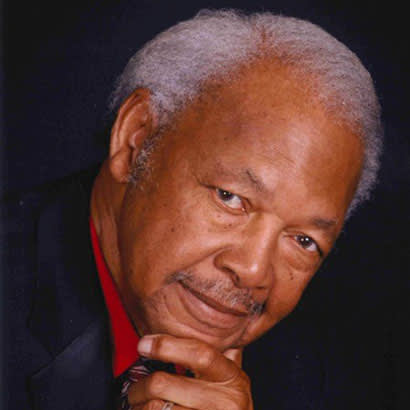 Allen Evrett Doby, Jr.
Allen Evrett Doby, Jr., a former member of the NRPA Board of Trustees (1993–1998) and a fearless civil rights leader who dedicated his life to community service, passed away, June 2 at the age of 83. Among his many achievements, Doby became the first African-American department head in Orange County when he was named director of parks and recreation for the city of Santa Ana in 1980, and went on to become the executive director of the Community Service Agency for Santa Ana.
Doby was born in Hollandale, Mississippi, in 1934 and 12 years later, moved with his family to Los Angeles near the historic Watts Towers. In 1959, he graduated from Compton College, and then obtained a Bachelor of Science degree from California State University, Northridge.
During the early 1960s, Doby embarked on what would be a 19-year tenure with the Los Angeles County Parks and Recreation Department, where he would become the district director. He retired from LA County in 1975 and became the director of parks and recreation for the city of Compton. In addition to working full time in parks and recreation, Doby also volunteered as a reserve police officer, starting in 1977 and retiring in 2000 as a Lieutenant.
Doby's responsibilities as the executive director of Santa Ana's Community Service Agency included parks and the Santa Ana Zoo, the senior citizen center, the Bowers Museum and the cable TV station, where he hosted his own show. But, even with his wide-ranging duties and involvement in numerous professional and service organizations, Doby's passion was around mentoring and helping inner city youth. In each of his park locations, he implemented his signature project, the Catalina Island camping trip for inner city kids.
After a stellar 40-year career, which saw him involved in numerous organizatons, such as the National Recreation and Park Ethnic Minority Society, of which he a charter member and president; the Parks and Recreation Committees of Newport Beach and Laguna Beach, California; National Forum of Black Public Administrators; NRPA's Board of Trustees; and collecting countless awards, including the NRPA Professional of the Year Award, Doby retired in 1996. In 2016, he completed his autobiography, titled The Parks & Recreation Rebel of the Inner City, in which he recorded the events of his very remarkable life — a journey that began during the height of the Civil Rights Movement and saw him adroitly navigate to highest level of his profession.
Shinshiro Ebashi
Professor Shinshiro Ebashi, one of the founders of the National Recreation Association of Japan (NRAJ), passed away on April 8 at the age of 97. A memorial service was held for him in Tokyo on June 23. Ebashi was truly a pioneer in the field of recreation and leisure and his accomplishments are widely lauded in Japan. While serving on the leadership of the NRAJ, Ebashi also founded the Japan Korfball Association, and he is recognized as the first president of the National Institute of Sports Science located in the city of Kanoya, Japan.
Barry S. Tindall, former NRPA director of public policy and international liaison who coordinated NRPA international activities for many years, shared that Ebashi's original interest and study of U.S. recreation science and policy started with his graduate work at Columbia University soon after World War II, with an analysis of the state of New Jersey's educational requirement for fifth graders to learn about the environment and conservation.
Ebashi was instrumental in establishing a Protocol agreement between NRAJ and NRPA and fostering the ongoing exchange of professionals between the two countries for more than 20 years. "Ebashi was truly a giant in the parks and recreation field," says Robert J. Hall, longtime director of parks and recreation in St. Louis County, Missouri, former board member of NRPA and president of the American Academy for Parks and Recreation Administration. "He was committed to 'lifelong recreation in Japan,' and was also a world-class walker, having walked on almost every continent."