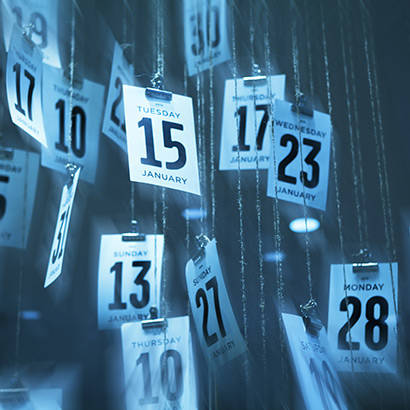 The holidays inevitably left us thinking about our finances as we budgeted for presents, parties and celebrating the new year. You probably were thinking about your department's finances, too. As park and recreation departments rely more and more on generating revenue versus taxpayer dollars, knowing how to generate that revenue is more important than ever. The Revenue Development and Management School teaches those responsible for generating revenue just how to do it. Gary of North Carolina called it the "best educational experience I have had in my professional career." The school takes place March 11–16 in Wheeling, West Virginia.
January
14-15 Galveston, Texas
18-19 Punta Gorda, Florida
23-24 Lewisville, Texas
25-26 Aurora, Colorado
February
13-14 Sacramento, California
22-23 Orlando, Florida
March
1-2 Seattle, Washington
6-7 Ellensburg, Washington
8-9 Canton, Michigan
14-15 Lawrence, Kansas
15-16 Margate, Florida
28-30 Cheney, Washington
29-30 North Miami, Florida
April
5-6 Riverside, California
9-10 Brookhaven, Georgia
25-26 Fife, Washington
26-27 Derby, Kansas
28-29 Gainesville, Florida
January
10-12 Landover, Maryland
February
7-9 Hulbert, Oklahoma
7-9 Meridian, Indiana
21-23 Shelbyville, Tennessee
March
1-3 Louisville, Kentucky
6-8 Phoenix, Arizona
6-8 Shawnee, Kansas
7-9 Newport News, Virginia
13-15 Bismarck, North Dakota
13-15 Long Beach, California
14-16 Plymouth, Minnesota
20-22 Ashburn, Virginia
21-23 Boston, Massachusetts
27-29 Wheeling, Illinois
27-29 St, Charles, Missouri
28-30 Mercer Island, Washington
Event Management School - January 14-19, 2018
Maintenance Management School - January 28-February 1, 2018
Revenue Development School - March 11-16, 2018
Supervisors' Management School – November 4-8, 2018
Director's School - August 2018
2018 NRPA Annual Conference - September 25-27, 2018, Indiana Convention Center
NRPA is dedicated to providing learning opportunities to advance the development of best practices and resources that make parks and recreation indispensable elements of American communities.