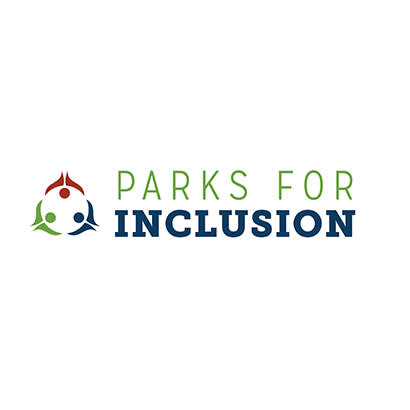 NRPA, in partnership with The Lakeshore Foundation, awarded four local park and recreation agencies $1,000 each in microgrant funding to implement an innovative, inclusive project. This funding is part of NRPA's Parks for Inclusion initiative, dedicated to ensuring that everyone has equal access to the benefits of parks and recreation.
Local park and recreation agencies were invited to submit proposals for innovative projects or programs to create and expand opportunities for inclusive health and wellness programs and activities for those with physical and cognitive disabilities. The microgrants were awarded for the following projects:
The McBeth Recreation Center in Austin, Texas, is implementing a "Learn to Ride Adaptive" bike program in its facility. An adaptive cycle will be used by community members with cognitive and physical disabilities.
In the city of Prichard, Alabama, the "Playing Together Project" allows access to an intergenerational community garden using mobile park ramps and adaptive signage.
Philadelphia Parks & Recreation in Philadelphia, Pennsylvania, is developing an inclusive "Grow Up Green Club" for preschool-age children on the autism spectrum, as well as for typically developing children to explore nature. Following the pilot, the program will be developed into lesson plans and trainings.
The Minneapolis Park and Recreation Board implemented mobile sensory spaces, called "Sense Tents," for park users to regulate the senses and provide a calming space when relief is needed at events.
Learn more about NRPA's Parks for Inclusion Initiative.
Other Funding Resources
To achieve the goal of ensuring everyone has access to a great park, NRPA works to provide the park and recreation community with opportunities to fund projects that matter to their communities. Thanks to the support of partners who understand that investment in parks means an investment in the health and livelihood of our communities, we're thrilled to also offer the following grant opportunities:
Meet Me at the Park Play Spaces Grants — With support from The Walt Disney Company, NRPA is now accepting grant applications for innovative play space projects. In addition, the popular Meet Me at the Park Earth Day voting campaign will take place throughout the month of April.
Commit to Health Healthy Out-of-School Time Grants — With support from the Walmart Foundation, NRPA is offering grants to support access to healthy foods through the federal nutrition programs at park and recreation sites. These grants also support the implementation of healthy eating and physical activity standards and nutrition education during out-of-school time.
10-Minute Walk Technical Assistance — With support from The JPB Foundation and an anonymous funder, NRPA will be offering grants and technical assistance to support planning efforts that help cities increase access to high-quality parks within a 10-minute walk.
Learn about these and other funding resources and the deadlines for applying.