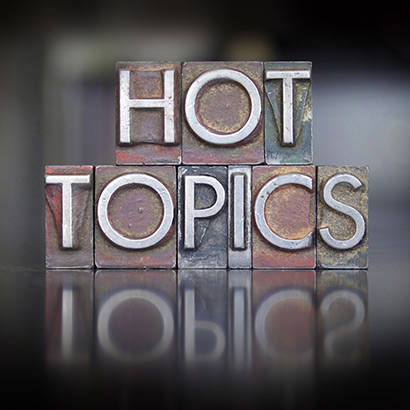 It's been a busy month full of discussions on NRPA Connect. Visit the only professional networking platform dedicated to your profession to learn about the latest hot topics and newest trends in parks and recreation.
Repurposing Old Tennis Courts — Does your agency have old tennis courts that it's looking to renovate or repurpose? Your colleagues weigh in on the benefits of these two options and share ideas for repurposing, including transforming the courts into pickleball courts, small dog parks, skate parks and futsal courts!


Annual Reports — Annual reports are always a hot topic among NRPA members. Whether it is your first time writing an annual report or you are looking to update an existing one, you'll find several examples from across the country on NRPA Connect.


CPSI — NRPA's Certified Playground Safety Inspector (CPSI) is a popular topic among professionals this month. Questions include: Who in your department is a certified playground safety inspector? Is it typically the director, staff members or maintenance staff? Who does the inspections on the playgrounds in your department? Chime in today!


Insurance for Facilities — An agency's risk manager requires any renter for any facility, big or small, to carry a $1 million insurance policy to rent the facility, including facilities like picnic shelters. As a result, small groups or families generally cannot rent picnic shelters for birthday parties or similar events. How does your agency make small rentals, such as these, more accessible to the public?
Have a question or idea you would like to share? Connect with colleagues across the country on NRPA Connect today.