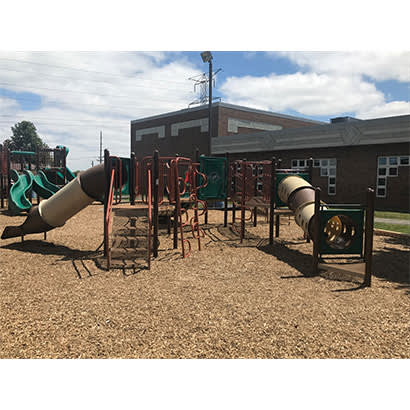 Chuck Epley, mayor of Plainville, Illinois, had a dream. Much of the community's playground equipment was in disrepair and some was more than 80 years old. He wanted to buy new playground equipment for the children of his small rural community. "We got a lot of grass — a ball diamond and some tennis courts, but we don't have a lot of playground equipment," Epley shared in a recent Chicago Tribune article.
But Plainville couldn't afford new equipment. It couldn't even afford to apply for a matching grant for new equipment because it lacked the resources to come up with the other half. So, last summer, when Epley learned of other towns that, with the help of grants, were replacing their equipment, he enlisted the help of some Facebook-savvy friends to put the word out, soliciting donations of that old playground equipment.
Alsip Park District Commissioner Jerri-Lynn Kleina saw the Facebook post and reached out to Epley. In less than 24 hours, Jeannette Huber, CPRP, director of parks and recreation, and Epley were in contact and the idea was pitched to the Alsip Park Board of Commissioners about donating the existing equipment to Plainville. "The board loved the idea and decided unanimously to help the town," says Huber. "We have a trailer in our lot now, and staff is working to remove the equipment and store it there for shipment to Plainville." This spring, the children of Plainville should have "new-to-them" playground equipment to enjoy.
Huber does not know of a similar repurposing of equipment involving parks, but hopes that it won't be the last time. "I am extremely proud of our board and staff for not only their commitment to Alsip, but also their willingness to help a smaller community in need," Huber adds. "Although our Apollo project is not a grant project, we have been successful with other projects over the years. This is kind of like a 'pay it forward' concept, where we now have the opportunity to help another community."
The removal of Alsip's 20-year-old playground equipment paves the way for the installation of the community's new rocket-themed playground with inclusive play pieces that's scheduled to open June 1. The rocket theme harkens back to an earlier space-themed playground, a nod to the Apollo space program for which the park is named.
— Sonia Myrick, Executive Editor for Parks and Recreation magazine