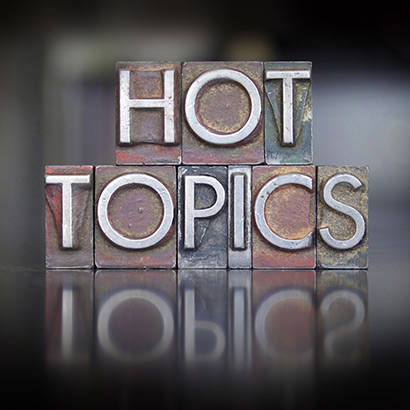 The year may be winding down, but that doesn't mean the conversations are ending on NRPA Connect! It's the perfect time to network with your peers to gain inspiration for 2019. Following is a preview of some recent hot topics:
Patrons Getting Lost on Trails – How often do you revisit wayfinding in your parks to assess the ability of the user to find their way? Do you have policies on when you review your trails and wayfinding based on a number of complaints?


Geocaching – Some agencies find that geocaching can encourage people to go off trails, while many believe it's a unique activity that encourages people to explore the outdoors, but others are conflicted. Do you permit geocaching in your parks? If so, have you ever experienced issues?


Event Insurance – Do you require insurance for outside groups hosting events, festivals or other activites on city property? What is the minimum amount you require, and do you have any policies on this that you can share? Visit this discussion to see policies from across the country.


Ceratonia Siliqua Tree – Calling all fellow professionals who have had issues with bees. A beautiful Ceratonia siliqua (or Carob) tree is in bloom and attracting bees. If not for the location, there would be no issue, but it is putting park patrons in danger of being stung. Is there a way to save the tree but suppress the blooms?
Visit Connect and let the networking begin! Need help accessing your profile? Email NRPA Customer Service or by phone at 800.626.6772.