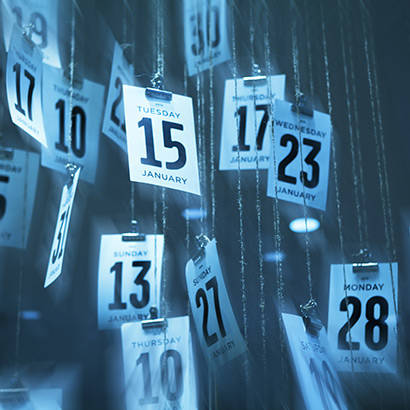 NRPA is dedicated to providing learning opportunities to advance the development of best practices and resources that make parks and recreation indispensable elements of American communities. Find out more at www.nrpa.org/education.
Management Skills
Managing people is difficult. Our Supervisors' Management School (SMS), designed to develop your management and supervisory skills, can help make that aspect of your job easier. SMS will not only give you a strong understanding of the principles of managing people and influencing co-workers and supervisors, but the program will also provide you with the necessary tools to improve your ability to impact the day-to-day activities of your organization.
Registration in now open for the 2018 Supervisors' Management School, which will be hosted at the Oglebay National Training Center in Wheeling, West Virgina, November 4-8.
NRPA Directors School
August 26-31, 2018
Hyatt Lodge, Oak Brook, Illinois
2018 NRPA Annual Conference
September 25-27, 2018
Indiana Convention Center, Indianapolis, Indiana
Supervisors' Management School
November 4-8, 2018
Oglebay Resort and Conference Center, Wheeling, West Virginia
Event Management School
January 13-18, 2019
Oglebay Resort and Conference Center, Wheeling, West Virginia
August
7-9 Irvine, California
21-23 Livermore, California
27-29 Wheat Ridge, Colorado
September
12-14 Roanoke, Virginia
12-14 Novi, Michigan
12-14 Syracuse, New York
17-19 Griffin, Georgia
19-21 Dublin, Ohio
22-24 Indianapolis, Indiana
August
9-10 Fort Meyers, Florida
23-24 Bellingham, Washington
September
10-11 Gainesville, Florida
12-13 Orefield, Pennsylvania
23-24 Indianapolis, Indiana
27-28 Ceres, California
October
11-12 Denver, Colorado
16-17 Elmhurst, Illinois
23-24 Sacramento, California
The Aquatic Facility Operator Instructor Workshop is an exclusive professional development opportunity designed to prepare new instructors to teach the AFO certification course. October 21-22 in Las Vegas, Nevada.