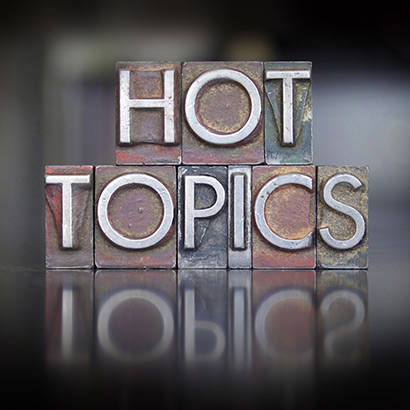 Have you posted on NRPA Connect? NRPA Connect allows you to network, share resources, ideas and inspirations with your peers in the park and recreation field. Here's a preview of what you're missing:
Movie in the Park – Has your agency had a request for a movie to be filmed in your park? What are some obstacles and challenges you've faced when getting everything in order?


Student Volunteer Program – An NRPA member agency has been contacted by local parents, asking to start a volunteer program for students in 9th and 10th grade for the summer. The students are looking to add volunteer experience to their résumés. If you run a similar program and can provide some start-up tips, visit this discussion and share your advice today.


Music Licensing – What is the policy for playing music during your events and what licensing do you need to protect your agency? Musical licensing and your colleagues' experience with BMI/ASCAP licensing is always a hot topic on NRPA Connect. Login to find out.


Park Naming Contest – A fellow park and recreation agency is looking to engage the public as it redesigns an existing park into a spray park. They are planning to use a selection committee to narrow down the choices and then release a short list for public voting. If you've run such a contest in the past, what types of parameters did you give your residents? Do you have any examples of forms you've used to collect nominations? Any advice on how to best manage the process?
Don't get left behind. Visit NRPA Connect to join the conversation.