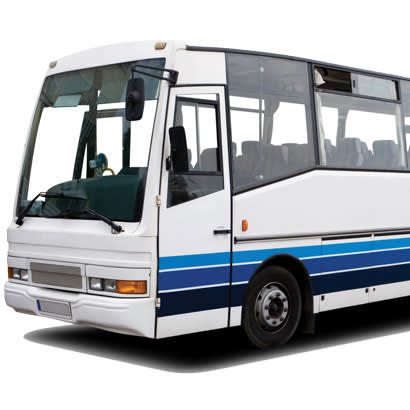 You've got the green light to attend a national conference and it's in a city you've not visited before. Once conference gets underway, you know there'll be little time to explore the city. Are there any opportunities that would allow you to see some sights while soaking up some cutting-edge industry-specific knowledge, you wonder? Well, wonder no more…following are a few of the pre-conference workshops, off-site institutes and mobile workshops that are guaranteed to expand your professional knowledge while allowing you to take in some key sights:
Mobile Workshop 55
Trail Planning for Inclusion Trail Development and Implementation
Indianapolis is providing opportunities for more people to gain access not only to the recreational opportunities of the city, but also to jobs, schools and services. To accomplish the overall goal of connecting Indianapolis neighborhoods, we must ensure that all residents feel connected to the fabric of their neighborhoods and have equal access to opportunities. This is especially true in areas that have been historically disenfranchised or overlooked. This session investigates the efforts that are being made to assure those neighborhoods not only are included, but also that the needs and concerns of current residents are part of the conversation. This mobile workshop will visit two areas of the city: the South Monon Trail through the King Park Neighborhood to look at the impacts this completed trail has had on the surrounding neighborhood; and the Northwest area of Indianapolis to explore the potential as the city develops trail opportunities in this neighborhood.
Pre-Conference Workshop #70
Repositioning Public Parks & Recreation: Joining the Smart Revolution
Communities are changing, the economy is unpredictable, and technology and globalization are here to stay. Yet, the way we commonly think about public parks and recreation seems to be frozen in time. Is it possible that the day has come for us to transform our collective approach to the provision of park and recreation services? Are we really leading the productive and purposeful organizations that our communities need given today's realities?
Pre-Conference Workshop #74
Get LEAN! #MoreValueLessResources
Do any of these items sound familiar: under use of people's talents or skills, filled in-boxes, unorganized work spaces, production of reports nobody needs? As demands for the same or higher levels of service increase, we are often tasked with how to do things "better, cheaper and faster." We need to be more flexible and agile, have a strategy and plan for doing "more with less" without impacting quality and effectiveness, and encourage all employees to be involved and engaged. As Einstein reminds us: "We cannot solve our problems with the same thinking we used when we created them." Discover how to use LEAN to save time and money and to create a customer service experience that benefits internal and external customers alike.
Off-Site Institute 3
Carmel's Central Park: A Destination Park Success Story
True to its original vision, Indiana's Central Park has become an environmentally, financially and socially sustainable destination park in just over a decade. Learn how Carmel Clay Parks & Recreation embraces innovation, as it continues to implement a visionary master plan and create a true community centerpiece. Discover how a systemwide cost-recovery mandate of 80 percent has been successfully balanced against the core values of inclusion and environmental stewardship. Through tours of the park's community center, waterpark, dog park, imaginative mega-playground and natural areas, participants will receive a behind-the-scenes understanding of the park's design intent and operations, leaving inspired on how to create their own destination wonderlands. (Lunch provided; Dress appropriately for walking outdoors.)
Off-Site Institute 4
Leading Accessibility, Inclusion and Outdoor Programs for People with Disabilities
As the home of environmental education and the originator of camping for people with disabilities, Bradford Woods, Indiana University's outdoor learning laboratory and camping facility, is an iconic Southern Indiana outdoor recreation area. Over the years, Bradford Woods has continued to lead the nation and the world in offering programs for youth and adults with all types of disabilities, pushing the forefront on inclusion and accessibility. Visit Bradford Woods' leading-edge campus, tour its facilities and participate in outdoor recreation activities in support of learning opportunities that include programming that's accessible for able-bodied and disabled participants. (Lunch provided; Dress appropriately for outdoor activities)
Off-Site Institute 10
World-Class Events:Planning with the Best
Downtown Indianapolis is host to many world-class events, celebrations, festivals and runs — and it starts with cooperation and planning. We'll be getting in the weeds with our local city officials and event planners to discuss the process of creating the ultimate customer experience. As part of the experience, we'll cruise down popular Georgia Street, stop by the Indy500 Festival offices for a chat and tour the White River State Park campus. (Lunch provided; Dress appropriately for walking outdoors)
Session #77
Marketing Certificate Program: Engage Your Community, Get More People in Your Parks
Is your agency ready to make the jump to more meaningful engagement with its customers? Selling the value of parks and recreation as an essential service in your communities is vital to achieving your agency's goals, yet effective and deliberate marketing methods are changing every day. Come join experts from both the private and public sectors to develop strategies to increase participation in your programs, to more effectively use "big data" while targeting your audience and to capture strategies for emerging target markets, plus much more. The team of boot camp instructors will provide park and recreation marketing professionals and DIY directors with a full day of enlightenment and best practices for your agency's marketing efforts. (Lunch provided)
Preregistration is required for each OSI, pre-conference and/or mobile workshop.
Looking forward to seeing everyone in Indianapolis!
Tom Crosley is NRPA's Senior Manager of Education, Conferences and Schools