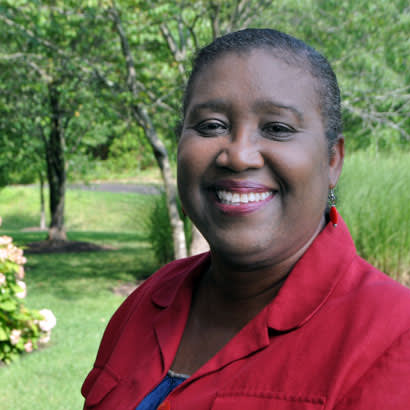 Last year, Northern Virginia, where I live, claimed the title for being the worst traffic "hot spot" in the country, according to INRIX, a transportation analytics data company. A new Metro station is coming to my community, and with it, a major push for high-density development around it to encourage Metro use and help take some of the traffic off the roads.
One of the biggest concerns voiced during a recent, very heated, community meeting was about the loss of green space and the fact that not much of it is being designated for the new developments. Given the notoriously bad traffic we endure in the metro-D.C. area, I understand the desire to curb urban sprawl. I see it on my commute to work, and I'm saddened by the rapid loss of green space and vegetation.
The contributors to this issue of Parks & Recreation offer two approaches to creating welcoming, functional and fun green spaces and give me some solace about the push for high-density development. First, in the cover story on page 42, titled "Park-Walk": A Vertical, Park-Growth Vision," architect Joseph Cincotta shares his vision for a proposed vertical park space in Portland, Oregon. With the high cost of available land in urban areas, building vertical parks — not just rooftop gardens — is a feasible solution to meet the need for green space in densely developed areas.
In designing these park spaces, it's well known that community involvement is a critical ingredient for success. However, the typical park design often results in what architect Chad Atterbury, PLA, ASLA, calls, "bubble" parks, where areas are separated by activity and age groups. On page 48, in the feature titled "Breaking the Bubbles to Create Play-Centered Parks," he gives some concrete examples of how to turn a static playground into a dynamic space that encourages exploration for all ages.
As you work to improve the health and sustainability of your communities, forming partnerships with a broad spectrum of community organizations will greatly advance your efforts to design a better future.
I hope you're planning to join us in Indy this September. Beginning on page 52, check out some conference details and see which exhibitors will be there. Browse the amazing lineup of sessions and activities that await you at the NRPA Annual Conference. Atterbury will be there and will do a deeper dive into how to create play-centered parks.
Conference is a great opportunity to hear directly from colleagues who've dealt with some of the same issues you face and to share your knowledge and insights with them. You're being called on to do more and more with less resources, so why not use this time to draw from this rich pool of knowledge and avoid re-inventing the wheel.
Sonia Myrick is NRPA's Executive Editor