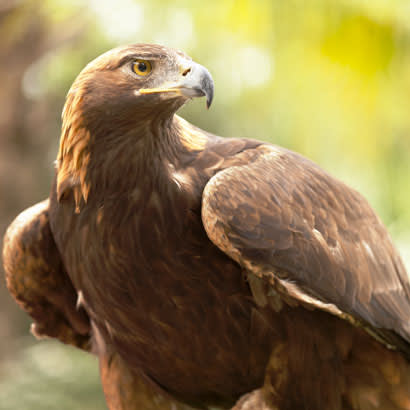 San Diego County is one of the most biologically diverse counties in the nation because of its complex coastal, foothill, mountain and desert climates, and variations in elevation and geology. San Diego is home to many native species of reptiles, fish, insects, birds, mammals and plants, along with a population of more than 3 million people — the second most populous county in California, and the fifth most populous in the United States. Out of 2.7 million acres within San Diego County, parkland remains the primary land use, making up 1.4 million acres, followed by undeveloped land at 500,000 acres.
For the past 20 years, the County of San Diego Department of Parks and Recreation (DPR) has worked to preserve undeveloped land through its Multiple Species Conservation Program (MSCP). The MSCP is a joint Federal Habitat Conservation Plan (HCP) and California Natural Community Conservation Plan (NCCP) under the Endangered Species Act. The MSCP protects large, contiguous areas of habitat to benefit endangered species and allows for Incidental Take Authorization for those listed species without the need for separate federal or state permits. Through the county's permitting process, benefits of these take permits are passed to landowners who propose actions that comply with the MSCP and implementing ordinances.
A collaborative effort with the wildlife agencies, the city of San Diego, the San Diego Association of Governments and other local agencies, the county's MSCP was one of the nation's first joint HCP/NCCPs. It was approved in 1997 for the southern region of the county, and with direction from the county's board of supervisors, the comprehensive plan allows for conservation of biodiversity, public access to public lands through trails and continued economic growth.
Before the MSCP was enacted, conservation efforts materialized in a patchwork of fragmented conservation islands — with little certainty, they would become part of a larger connected system, allowing natural wildlife movement. Today, the preserve system is assembled through land acquisitions from willing sellers, as well as from land that is protected through required mitigation for development projects. The South County plan protects 85 species, 34 of which are endangered or threatened. Notable species in San Diego protected by the plan include the California gnatcatcher, golden eagle, San Diego thornmint, least Bell's vireo, Stephens' kangaroo rat, burrowing owl, coastal cactus wren, Quino checkerspot butterfly, western snowy plover, arroyo southwestern toad and the San Diego fairy shrimp.
One of the major goals of the MSCP was to develop a well-designed, large, connected system of preserves that retains ecological functionality and allows for natural dispersion of plants and wildlife across the landscape. Now, in year 20 of the 50-year program, the county is well-positioned to reach this goal.
The MSCP's 50-year preservation goal encompasses nearly 100,000 acres in South County and more than 200,000 acres in the rest of the county. During the past 20 years, San Diego County and its partners have reached 77 percent of the conservation goal within South County and, within the region, has contributed more than $76.4 million of general-fund dollars toward acquisitions, while leveraging an additional $87.4 million through grants and partnerships. DPR seeks additional grant funding to continue restoration efforts and enhance valuable habitats that are under stress due to invasive plants, insects, drought, fire, floods and unauthorized uses.
DPR staff patrol, maintain and monitor plant and animal life within preserve lands to ensure the continued conservation of unique resources. As large areas of MSCP land are conserved, a monitoring plan is created to provide area-specific management directives for the species covered in the MSCP. The monitoring plan provides focused goals and objectives for implementation of adaptive management and monitoring protocols. Adaptive management is an evolving collaborative effort, and as lessons are learned, the preserve's priorities, goals and objectives are refined.
San Diego's preserves, parks and campgrounds offer many opportunities for people to be active outdoors, promoting healthier, happier lifestyles. The attractions and exploration opportunities include interpretive trails to learn about cultural and biological resources, hiking, biking, horseback riding, bird watching, camping, astronomy, ranger-led tours, biological research and species monitoring. DPR's current inventory, operated with an annual budget of $50 million, includes more than 120 parks across 55,000 acres of land. It is an award-winning park system that includes 36 local and 19 regional parks, 8 camping parks, 11 historic park sites, 360 miles of trails and 39,500 acres of ecological/open-space preserves. DPR has 174 full-time employees, 156 seasonal employees, and more than 388 recurring volunteers.
For additional information on the San Diego County park and preserve system, visit www.sdparks.org.
For additional information on conservation planning, visit:
www.sdparks.org/content/sdparks/en/AboutUs/Plans/MSCP.html
www.fws.gov/endangered/what-we-do/hcp-overview.html
www.wildlife.ca.gov/conservation/planning/nccp
Christine A. Tolchin is the Chief of Resource Management for the County of San Diego Department of Parks and Recreation.