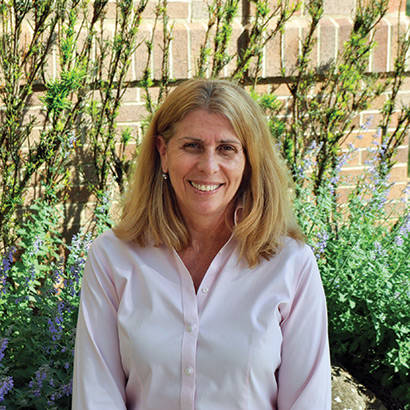 The sport of tennis has been gaining a lot of traction in recent years, thanks to superstars, like Serena Williams, Rafael Nadal and Novak Djokovic, who have helped to elevate the game and attract a younger following. These athletes have inspired the next generation of professional tennis players, while promoting the importance of overall physical fitness. In addition, Serena and her sister, Venus, have helped to transform the sport by using their celebrity to break down old barriers and pave the way for younger athletes to thrive — particularly youths from underserved communities.
So, it's no wonder that some park and rec departments are adding the sport to their program offerings. What's more, contributor Ashley Marshall explores how park and recreation agencies and school districts are teaming up to shine a light on the game in the article, "Net Generation" on page 70. Through their affiliation with Net Generation, the official youth tennis brand of the United States Tennis Association, park and rec departments and school districts can achieve the same goal: inspire youths to be actively fit by learning a sport they can play and enjoy throughout their lifetime.
This month's cover story, "Investing in South Bend" on page 64, focuses on the Indiana city's $51+ million plan to revitalize its parks and trails system, as well as the role data analytics played in identifying the specific needs of each community. Writer Vitisia Paynich presents this installment in our ongoing series on parks transforming cities, towns and communities by highlighting the various park projects in development, as well as profiling the key players involved in the planning process. Want to learn more about the South Bend project? Be sure to attend the session, "Show Me the Data: Using Data, Research & Analytics to Support Your Park and Recreation Work," presented by Aaron Perri, South Bend Venues Parks & Arts, and Alexandra Hiple, Trust for Public Land, on Tuesday, September 25 at the NRPA Annual Conference.
For those attending the NRPA Annual Conference, September 25–27, in Indianapolis, be sure to check out the article, "Indianapolis Here We Come!," on page 76. Contributor Paula Jacoby-Garrett highlights the top attractions around Indianapolis, including the Canal Walk in downtown, Holcomb Observatory & Planetarium and Indianapolis Motor Speedway Museum. In addition, you'll find a list of recommended places to unwind and dine after a long day at conference.
We look forward to seeing you later this month in Indianapolis, where I'm certain you'll make new connections and, perhaps, gain an even better understanding of what our green spaces could look like in the near future.
Gina Mullins-Cohen is NRPA's Vice President of Marketing, Communications and Publishing Editorial Director