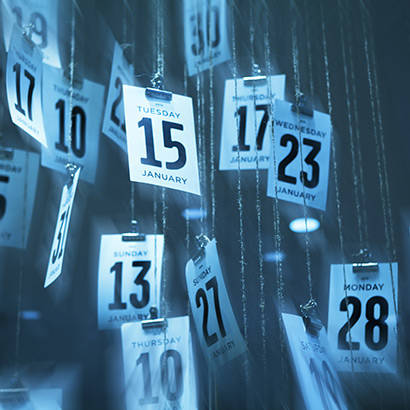 NRPA is dedicated to providing learning opportunities to advance the development of best practices and resources that make parks and recreation indispensable elements of American communities. Find out more.
Schools and Conferences
2018 NRPA Annual Conference
September 25-27, 2018
Indiana Convention Center, Indianapolis, Indiana
Supervisors' Management School
November 4-8, 2018
Oglebay Resort and Conference Center, Wheeling, West Virginia
Event Management School
January 13-18, 2019
Oglebay Resort and Conference Center, Wheeling, West Virginia
September
12-14 Roanoke, Virginia
12-14 Novi, Michigan
12-14 Syracuse, New York
17-19 Griffin, Georgia
19-21 Dublin, Ohio
22-24 Indianapolis, Indiana
October
2-4 Indio, California
2-4 Flushing, New York
16-18 Bolingbrook, Illinois
17-19 Spokane, Washington
17-19 Clark, New Jersey
24-26 New City, New York
AFO Instructor Workshop
For those professionals in the aquatics field who are looking to share their expertise, come join us for the AFO Instructor Workshop in Las Vegas, Nevada, October 21–22, 2018. The Workshop will be hosted at the World Waterpark Association Annual Symposium and Trade Show. This is a great opportunity to network with hundreds of aquatics professionals nationwide. Becoming an AFO Instructor can create a potential revenue stream for your company or agency. You can also learn from your peers about any new innovative ideas or improvements that you can take back to your own facility.
September
10-11 Gainesville, Florida
10-11 Plymouth Meeting, Pennsylvania
13-14 Jupiter, Florida
23-24 Indianapolis, Indiana
27-28 Ceres, California
28-29 Naples, Florida
October
1-2 Orange, California
2-3 Ellensburg, Washington
4-5 Clearwater, Florida
11-12 Denver, Colorado
16-17 Stone Mountain, Georgia
16-17 Elmhurst, Illinois
18-19 North Miami, Florida
21-22 Las Vegas, Nevada
23-24 Sacramento, California
24-26 Annandale, Virginia
AFOI Workshop
The Aquatic Facility Operator Instructor Workshop is an exclusive professional development opportunity designed to prepare new instructors to teach the AFO certification course - October 21-22 Las Vegas, Nevada.