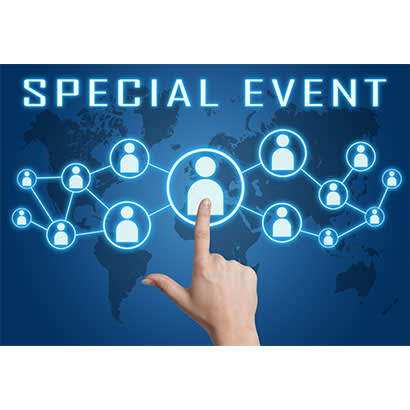 NRPA Opening Reception
The NRPA Opening Reception will be held Tuesday evening, September 26 from 6:30 p.m. to 9 p.m. at Mardi Gras World — to the place where Mardi Gras magic is made! Snap some pictures in the float den, explore the mansion, dance your way through the ballroom and enjoy the river views. This party is graciously sponsored by GameTime and tickets are included with full-package, young professional and guest registration packages.
Exhibit Hall Happy Hour
Take the opportunity to stroll the Exhibit Hall floor, check out all the new products and services, and network with peers and exhibitors on Tuesday evening from 5 p.m. to 6:30 p.m. This event will feature New Orleans-themed beverages, lite snacks and three chances to win $500 in cash from TORO.
Professor Play Obstacle Course
Test your skills, stamina and determination and compete against your fellow park and recreation professionals for the fastest time. Be a Park and Rec Warrior and try out the challenge course sponsored by Professor Play Inc. (3618).
Mardi Gras Cash Bonanza
Wed., Sept. 27, afternoon drawing!
The $2,000 cash grand prize will be given to one lucky attendee between 1 p.m. and 2:30 p.m. All attendees with full-package registrations are eligible, and you must be on the show floor to win. Don't miss this opportunity. The drawing will be held in the NRPA Member Quarter (3257).
Keynote — Conversations that Matter: Because Everyone Deserves a Park
Wed., Sept. 27, 8 a.m.–8:45 a.m.
Great Hall | Speaker: Jessica Pettitt
Humor is a great equalizer and is often the quickest way to diffuse conflict and move toward real connection. Comedienne Jessica Pettitt frames even difficult subjects in an engaging and welcoming way. You will be inspired to stand up and take action as Jessica Pettitt leads you down the path to understanding you are good enough to make the changes you seek. Challenging assumptions about people who drive change and are successful, Pettitt eradicates excuses and provides strategies to communicate openly and to actively seek success.