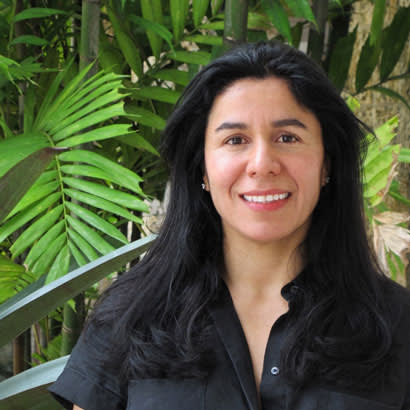 Being responsible for one of the largest park systems in the country is no easy task, but for Maria Nardi, director of Miami-Dade Parks, Recreation and Open Spaces (PROS), the goal of building an outstanding community through parks and impacting lives is the top priority.
Parks & Recreation magazine recently caught up with Nardi to learn more about what drives her passion for creating an extraordinary community in Miami-Dade county.
Parks & Recreation: What is your role as the director for Miami Dade PROS?
Maria Nardi: I am in charge of leading an organization that is one of the largest parks departments in the country. We have over 2,000 employees, 270 parks and over 40,000 acres of land between natural areas and our parks. We are an urban system in an area that spans over 2,000 square miles, which is roughly the size of Rhode Island. In Miami-Dade, we have one of the largest linear parks, which is 17 miles of beaches. Miami-Dade county is a two-tier system, so we have a regional park that serves the 2.7 million people in the county, and we also manage the local parks through the unincorporated area of the county, which comprises one of the most underserved areas of our community.
P&R: What are some of the things that your organization is doing to engage the community and get them out in parks and nature?
Nardi: We are continuing to implement our Parks and Public Space Masterplan, which is about establishing connectivity throughout the park system and bringing together the 35 municipalities that are within Miami-Dade county through a coalition of parks. Through the masterplan, which is our blueprint to create a healthier community, we're making the connections to build a more resilient community. For us, in a community that is sprawling and where traffic is a major issue, creating greenways as an alternative means of transportation and increasing the walkability measure is a key component. Our goal with the masterplan is that the minute you walk out your door, you're in a great park system. We've been implementing this with the goal that everyone has a park within a 10-minute walk. Along with working on providing better access to parks, we also want to have the types of programs that are responsive to the community's wants and needs.
P&R: What is the most exciting thing that your organization is doing?
Nardi: We're implementing so many programs that have a great impact on the community. We're initiating nature-based playgrounds in order to get kids better connected with nature. We're implementing fitness zones that are integrated into the landscape, so we're introducing adults to fitness through nature as well. Another program we've been working on is counting swimming lessons. The goal is to teach every kid in Miami-Dade county how to swim, and we want to reach 1 million swimming lessons taught by the end of the year. There are so many projects that are critical for us, but something that's very important is our ability to design resiliency into everything we do, given our location and the impact that climate change is having on our resources.
P&R: What have you found to be some of the biggest challenges for your organization?
Nardi: I would say that funding is the biggest challenge that we have. What we're working on is a dedicated funding source to help us move forward with these initiatives. Funding is the common thread that ties all agencies together, regardless of size. One of the things that will always be critical for us moving forward is our ability to partner with other agencies that are non-traditional partnerships. I hope it becomes more common that we partner with agencies like transportation, housing, planning and zoning — agencies that we didn't typically think to partner with to maximize our resources. By working together with a common goal, we can create a competitive economy and healthier community.
P&R: What is your favorite part about what you do? What gets you up in the morning?
Nardi: It's the people in this organization. This is an extraordinary organization with a common sense of mission. It's a results-driven organization and everyone has public service at heart. It's the incredible commitment to serving the public and the shared goal of building an outstanding community through parks. It's the love for work that everyone has in impacting people's lives and leaving a legacy with all the kids we serve, and the entire community. I think in general, in the park profession — and I can tell you for this organization it's especially true — everyone just has a sense of duty and mission to provide the best they can for the most vulnerable population in this community, which are kids and the elderly. It's truly an amazing organization. We know that when you have an extraordinary parks system, you have an extraordinary community.
Cort Jones is the Associate Editor for Parks & Recreation magazine.