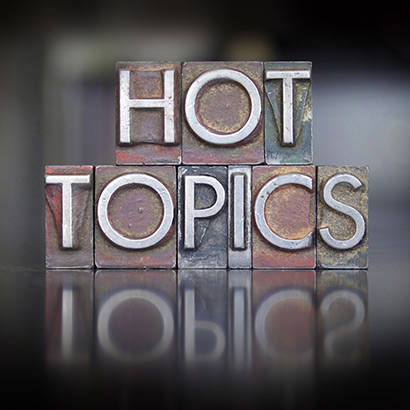 NRPA Connect is the only networking platform that provides you with direct access to professionals in your field. You now can ask 60,000 of your colleagues questions about parks and recreation and for professional advice! Below are some of the hottest topics this month:
Friends Groups — Looking to get more information about partnerships with Friends Groups and how those partnerships are structured? Follow this discussion for answers to questions like (1) are Friends Groups separate corporations or are they volunteers under your department/agency; (2) do you require or recommend that the Friends Groups get insurance; and (3) do you have any type of agreement/understanding with them?


Steady Revenue Stream for Scholarship Fund — Your colleagues are requesting information about scholarship funds. Do you have a steady revenue stream? Is the money for your scholarship inconsistent and come from variable sources? Do you have to seek out individual donations from businesses or organizations? If you have advice about creating a consistent scholarship fund, chime in!


Outdoor Movie License — Always a popular topic among NRPA members, this thread discusses the options for outdoor movie licensing. Outdoor movies are a popular event for families among park and recreation departments, and members are always happy to share their cost-friendly ideas for hosting these events.


Chess Tables — Chess tables are a great addition to any community park. Looking for recommendations on a long-lasting table to purchase? Log in to read suggestions on which tables your fellow members have purchased.