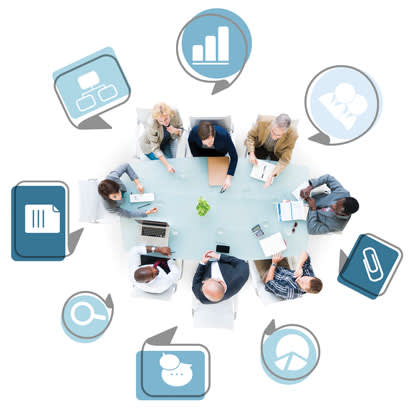 Seven new members were elected to the NRPA Board of Directors during the 2017 Annual Conference in New Orleans. The new board members are as follows:
Michael Abbaté, Director of Parks and Recreation, City of Portland, Oregon
Hayden Brooks, Chairman, American Realty Corporation, Austin, Texas
Kong Chang, Community Recreation Specialist, Department of Parks and Recreation, City of St. Paul, Minnesota
Carolyn McKnight, Superintendent, Recreation Commission of East Baton Rouge Parish, Louisiana
Ian Proud, Manager of Market Research and Inclusive Play, PlayPower, Huntersville, North Carolina
Nonet Sykes, Director of Race Equity and Inclusion, The Annie E. Casey Foundation, Baltimore, Maryland
Xavier Urrutia, Director of Parks and Recreation, City of San Antonio, Texas
The new members start their term of office with several commitments — attending three board meetings each year, an annual board retreat, fundraising on behalf of the association, serving as national advocates for parks and recreation, and promoting the mission of NRPA locally, regionally and nationally. Becoming a director on NRPA's board is no small commitment.
In addition to the governance and leadership responsibilities named above, the board of directors also works with NRPA staff in establishing and implementing the strategic priorities of the association. As described on NRPA's website, "The strategic plan serves as the foundation for integrating annual budgeting, resource allocation and staff performance planning/management processes for the association, but is also a unifying guide for the field to demonstrate the impact agencies can have on their communities."
NRPA's strategic plan, a three-year plan that started in FY2017 and runs through FY2019, is tied to performance metrics and to the approval of the annual budget. The board of directors is already engaged in planning for the next strategic plan cycle, FY2020–FY2022.
As intended by NRPA's founders, the leadership of the association is to be annually renewed by new members who come on the board to replace those whose terms are ending. New directors bring fresh thinking and new ideas along with their commitment to serve on NRPA's board, typically for a three-year term. I had a chance to catch up with several of the new board members to ask why they accepted nomination to the board and what they hoped to accomplish in the coming year. Their answers give a good perspective on the interests and priorities they bring to their service as new board members.
Carolyn McKnight, director of parks and recreation for the Recreation Commission of East Baton Rouge, Louisiana (BREC), says, "I was invited to serve, and I accepted the challenge. I don't have all the answers for what is needed for NRPA to advance, but I look forward to learning what each board member brings to the table to advocate for parks and recreation. I appreciate that NRPA has evolved and now has a clear vision and is laser-focused on measuring impacts and outcomes. It is my belief that if park and recreation professionals do what they have been called to do, and yes, it is a calling, then the entire living infrastructure of communities is better, stronger and more resilient."
McKnight as well as other new board members note that NRPA's three pillars have really helped produce a unifying voice for all of parks and recreation. Xavier Urrurtia, director of parks and recreation in San Antonio, Texas, says, "I accepted the nomination to the board of directors of NRPA because of what NRPA stands for. When I think of the work we do on the local level around conservation, health and wellness, and social equity, I see how important it is to have a partner at the national level that shares the same values and understanding of how parks impact people and communities."
Mike Abbaté, director of parks and recreation in Portland, Oregon, says, "We need to build awareness, support and advocacy for parks among the public. When the public recognizes the value of parks, they will be more likely to support funding and expansion of services."
New board member Nonet Sykes, director of race equity and inclusion for the Annie E. Casey Foundation, says she came on the board to help NRPA become a stronger organization. "I want to give my knowledge and expertise to a field that I feel passionate about," she says. "I want to help people of color to find value in parks and recreation and for NRPA to think more strategically about the issues relating to race, social equity and inclusion."
What issues are the new directors focused on and what would they like to see the board act on? Social equity, racial tension, fiscal sustainability, climate change, resiliency, and seeing park and recreation agencies taking a greater role in solving community problems are at the top of their list.