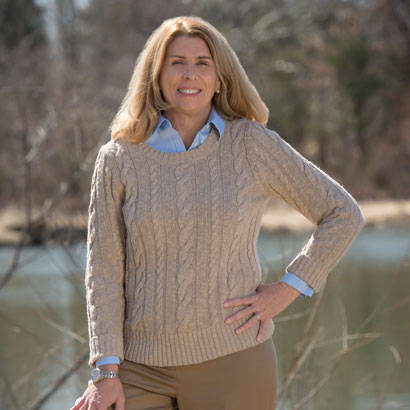 Given the current political climate, this month's issue spotlighting our Social Equity Pillar is not only timely, but it's apropos. After all, social equity serves a critical purpose: helping park and recreation agencies create a positive influence on the communities that they serve by emphasizing inclusion of all community members.
A prime example is the Commit to Inclusion program, a global campaign founded by the Partnership for Inclusive Health. NRPA has pledged its support for this important initiative, which aims to eradicate the exclusion of people with disabilities from physical activities and other associated areas. What's more, during our Annual Conference last month, NRPA kicked off its own program called, Parks for Inclusion. The program's mission is to ensure that all people have access to the benefits of local parks and recreation. This three-year commitment focuses on inclusion for people with physical and cognitive disabilities, immigrant and refugee families and individuals, the LGBTQ community and on racial, ethnic and cultural inclusivity. For more information about the Parks for Inclusion initiative, turn to page 48.
Next, Paul Gilbert, executive director of the Northern Virginia Regional Park Authority, tackles the controversy surrounding the Confederate monuments in this month's cover story, "A Monumental Decision," on page 36. Gilbert brings greater insight into this sensitive issue by placing it in historical context.
In "Social Equity Plays Key Role in New Braunfels' New Recreation Center," on page 40, contributors Stacey Laird Dicke and Stephen Springs discuss how this suburb, located in San Antonio, Texas, has been able to meet the demands of its diverse population through the creation of its 9,000-square-foot Westside Community Center.
Climate change is another hot topic covered in this issue. Beginning on page 30, Richard J. Dolesh, NRPA's VP of strategic initiatives, explores how climate change is altering outdoor recreation — from the devastating hurricanes to the excessive flooding, brutal drought conditions and extreme heat waves felt throughout the country. No doubt climate change will continue to challenge the way park and rec administrators manage, design and develop their public lands and recreation facilities for years to come.
As you can see, this month's issue touches on the importance of embracing inclusion and rejecting divisiveness. Social equity's sole mission is to promote the development of open public spaces that reflect the wants and needs of their diverse community members, so that everyone is included and can enjoy their local parks today and well into the future. I believe we can all learn a great deal from the parks and recreation industry.