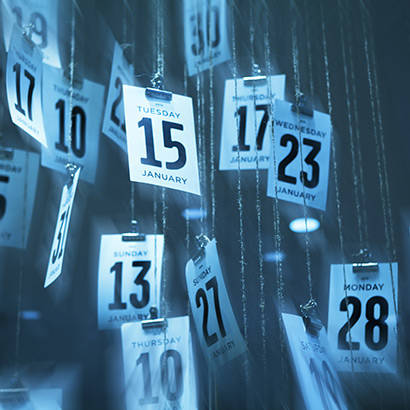 Hot off the heels of the 2017 NRPA Annual Conference the creative juices are flowing and new ideas are in abundance for park and recreation professionals around the country. It is time to harness that energy into an innovative education session proposal for the 2018 NRPA Annual Conference in Indianapolis, Indiana. The call for presentations for next year's conference will be released in November 2017, and we are seeking energetic and engaging facilitators to lead impactful learning experiences focused on NRPA's Three Pillars: Health and Wellness, Social Equity and Conservation. Start thinking about your proposal now, as we will be soliciting them soon!
October
3-4 Ellensburg, Washington
5-6 Clearwater, Florida
12-13 Auburn, Alabama
12-13 Dallas/Fort Worth, Texas
13-15 Cheney, Washington
19-20 North Miami, Florida
19-20 West Palm Beach, Florida
25-26 Hampton, Virginia
November
6-7 Wisconsin Dells, Wisconsin
9-10 Austin, Texas
16-17 Milipitas, California
16-17 Margate, Florida
28-29 Marietta, Georgia
28-29 Anderson, South Carolina

December

5-6 Temecula, California
6-7 Nashville, Tennessee
7-8 North Miami, Florida
21-22 Las Vegas, Nevada

CPSI Program
October
3-5 Homewood, Illinois
11-13 Jersey City, New Jersey
16-18 College Station, Texas
17-19 Statesville, North Carolina
24-26 Phoenix, Arizona
November
1-3 North Salt Lake, Utah
1-3 Lexington, South Carolina
6-8 TBD, Indiana
7-9 Riverside, California
14-16 Kansas City, Missouri
28-30 Auburn, Washington
December
4-6 Enola, Pennsylvania
Schools and Conferences
All NRPA Schools are held at Oglebay Resort in Wheeling, West Virginia, unless otherwise indicated.
Event Management School - January 14-19, 2018
Maintenance Management School - January 28-February 1, 2018
Revenue Development School - March 11-16, 2018
Supervisors' Management School – November 4-8, 2018
Director's School - August 26-31, 2018
NRPA is dedicated to providing learning opportunities to advance the development of best practices and resources that make parks and recreation indispensable elements of American communities.