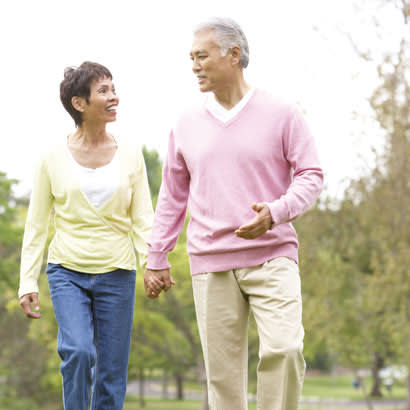 More than 100 of the nation's most influential mayors have signed on to the "10-minute walk" campaign, launched October 10 by The Trust for Public Land, National Recreation and Park Association, and Urban Land Institute. Through this historic parks-advocacy campaign, these organizations, in collaboration with the nation's mayors, will work to ensure that everyone in the United States lives within a 10-minute walk (or half-mile) of a high-quality park or green space.
This bipartisan group includes mayors from across the country and represents cities large and small, including New York, Los Angeles, Chicago and Houston; and diverse communities, from Oklahoma City to Chattanooga, that are developing innovative parks solutions. The U.S. Conference of Mayors, which represents more than 1,000 U.S. mayors, also unanimously passed a resolution urging all mayors to actively pursue the 10-minute walk to a park goal.
Studies show that high-quality parks provide a wide range of benefits to individuals and cities themselves, from providing opportunities to be physically active and to interact with nature, boosting business and helping to revitalize neighborhoods, to providing opportunities for neighbors to interact with each other and work together to improve their surroundings, and providing opportunities for environmental education.
Reaching 100 percent served in cities nationwide will require major advances in park finance and construction; zoning changes to encourage park development; embedding this goal into city parks' master plans; the expansion of "joint use" agreements that open school playgrounds, tracks and gyms for public use after hours and on weekends; and other innovations. The campaign will be working with cities across the country, beginning in 2018, on measurable policies and strategies to advance the 10-minute walk vision.
Take a look at the full list of the mayors/cities endorsing the 10-minute walk standard, as well as NRPA resources.
Generous support for the campaign has been provided by The JPB Foundation.