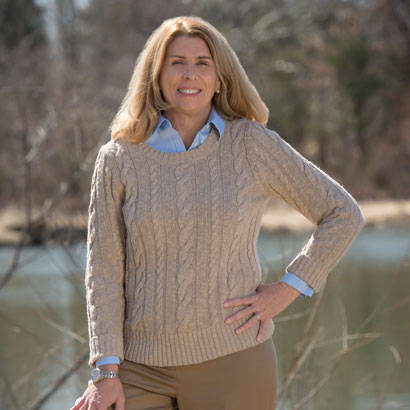 In honor of Veterans Day on November 11, we proudly devote this month's issue to the military. As you read through these pages, you'll learn how park and recreation agencies are giving back to those serving in the armed services, and how they are making a difference in the lives of our military families.
Our cover story, on page 38, titled "The 2017 DoD Warrior Games Invade Chicago," by contributor John Prue, of the Morale, Welfare & Recreation (MWR) Naval Station in Great Lakes, Illinois, profiles this incredible Paralympic-style sports competition, which took place this past summer. The "Windy City" hosted the eighth annual Warrior Games, in which post-9/11 service members and veterans, who have been seriously wounded, ill or injured, demonstrated their athletic prowess in a variety of sports, including cycling, track and field, sitting volleyball and wheelchair basketball, to name a few. Approximately 265 athletes from the U.S. Army, Navy/Coast Guard, Marine Corps, Air Force and Special Operation Command teams competed in the games, which also welcomed athletes from the United Kingdom and Australia.
Although we dedicate this issue to our active and retired service members, we mustn't forget about their loved ones and the sacrifices they, too, have made to our country. Writers Carol Potter, formerly of MWR Policy, and Matt Enoch, community program coordinator at Fort Riley Family and MWR, discuss the challenges that military families must endure — and how their experiences impact their health and wellbeing — when their spouse or parent serving in the armed services is deployed. The feature, "Healthy Military Families" on page 42, highlights a study showing how participating in Morale, Welfare and Recreation activities at Fort Riley, Kansas, can help blue star families, particularly spouses, become more resilient and less stressed when their loved one is away on active duty.
Next, in this month's Operations article on page 56, contributor Jennifer Bardoni, of Navy Morale, Welfare and Recreation Department at Naval Station Guantanamo Bay, offers an inside look at what it's like to manage recreation programs at a remote location and explains what makes Naval Station Guantanamo Bay so unique.
For those who couldn't make it to NRPA's Annual Conference last month, please check out our wrap-up feature on page 46. Also, be sure to mark your calendars for next year's conference, September 25-27, 2018, in Indianapolis, Indiana.
Lastly, as you celebrate the Thanksgiving holiday later this month with your families, please remember to also give thanks to those brave men and women currently serving in our armed services.