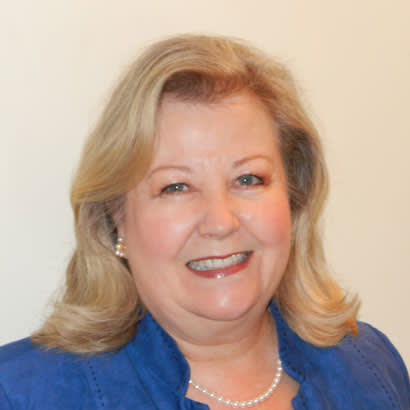 Resilience is defined as the capacity to recover quickly from difficulties. Resilience is especially important for the military in helping to overcome traumatic experiences encountered during deployments, to help family members cope with those deployments, to reduce stress and to boost energy levels. Carol Potter, who recently retired from the Department of Defense (DoD) after more than 33 years, was the assistant director of the Morale, Welfare and Recreation (MWR) policy within the Office of the Deputy Assistant Secretary of Defense for Military Community and Family Policy. She recognized that too many service members were returning from the adrenaline high experienced during deployment and engaging in harmful activities to get that same adrenaline rush. She also recognized that recreation — particularly high-adventure recreation — when offered in a supervised and safe environment, serves as a healthy alternative to destructive behavior.
Parks & Recreation magazine recently caught up with Potter to learn more about her work developing policy for MWR and helping to build resilience for service members. Potter, who is one of the five judges for the National Gold Medal Awards for Excellence in Parks and Recreation, became the head judge for that award after this year's NRPA Annual Conference in New Orleans.
Parks & Recreation: What was your role at the Department of Defense?
Carol Potter: I developed policy for the Morale, Welfare and Recreation (MWR) program and worked with the services to develop recreation programs that would enhance not only the service members' experiences, but also build physical and mental health. I conceptualized the "return and recreate" initiative to promote recreation for returning deployed service member and their families to reduce stress, promote reintegration and build resilience. I also challenged military recreation programs to meet the "return and recreate" needs of our service members, and all four military services developed a program to fulfill this initiative.
P&R: What led to you recognizing the need for these types of recreation programs for service members?
Potter: Well, going further than that, I have a deep passion for recreation. I learned that when we were in Iraq and Afghanistan, our service members were returning and killing themselves in greater numbers once they returned home than those soldiers we had lost in the war. They had been on such an adrenaline high the entire time they were deployed, then they come home and they're still looking for that excitement. So, they were doing things like speeding, drinking, using drugs and getting into accidents. I got to thinking about it, and the key is that with MWR we can offer service members, as well as their families, adrenaline-inducing experiences through just recreation opportunities. That really developed my push to get the military services more involved in looking at how our service members recreate once they come back home.
P&R: How was this push to get the military services more involved in recreation for service members received?
Potter: Every branch of service has developed specific recreation programs to work with service members once they return home. Each one of the services calls it something different, but they all benefit the service members. So, it has been very beneficial not only to active service members, but also to their families and veterans.
P&R: Even after retiring from DoD, you're still doing a lot to present the benefits of recreation for service members. What are you working on now?
Potter: The next thing I did was to look at recreation and building resilience. I got several of the services to offer pre- and post-activity surveys, and each survey had to do with being able to measure resilience when service members and families participate in a wide variety of recreation activities. This research project studied 40 recreation activities, and in each study, participants increased their resilience. The research demonstrated that military recreation programs facilitate building physical and mental resilience in service members and families, which increases military readiness. We're looking at programs at each phase of deployment — before, during and after. Commanders want to know that their service members are ready to complete whatever mission they are given, and being resilient allows that to happen. I highly encourage partnering with the military and providing recreation opportunities for our service members — it's very important and so beneficial for not only the service members and their families, but also for the community.
Cort Jones is the Associate Editor for Parks & Recreation magazine.