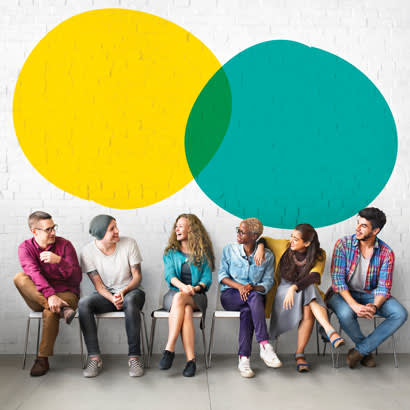 You've just been hired as the new park and recreation director or the new program supervisor in a brand-new department or one that needs a total renovation, and you're still considered "wet behind the ears." Where do you start? How do you approach the greatest challenge of your young professional career? You've had a few years of experience in the field and you've been educated to be a recreational professional, but has anything in your education or work experience prepared you for the challenge of starting a department from scratch or renovating an underperforming recreation department?
This is exactly what happened to me two years ago at the age of 27. I became one of the youngest park and recreation directors in the state of Tennessee. I was hired to create a recreation department from scratch. I wasn't sure what our elected board or our administration had in mind, or what their expectations were, but I knew what my expectations were and what I wanted to accomplish. In just two years, we have built a successful department from scratch. We have one of the highest program numbers in the Memphis metro area with a parks master maintenance plan; have created a comprehensive park and recreation plan, a fully functional staff, a sponsorship program and numerous partnerships; have created an identity for each park; and are developing a multimillion-dollar athletic complex. Because of our success, not only has the city of Lakeland's property values gone up 12 percent, but our city has been ranked the third best place for young families to live in the state of Tennessee.
But, how did we get here? How did I, a greenhorn, come into a situation and create a successful department as a young professional? Young professionals aren't supposed to be able to do this yet, right? Wrong. You don't need 20 years of experience in your job to be successful. You need a philosophy, a plan and to surround yourself with peers or a mentor who can provide you with knowledge and tips that can help you with certain endeavors. There are always challenges and obstacles you must overcome to create a foundation for success. If I can provide insight to other young professionals, I believe it is our duty to continue to pass along that torch for the next person in waiting.
Philosophy
You must have a philosophy on which your department will be built. All cities and all departments differ. Some philosophies will be dependent on the scope of the city, the mayor's vision or the culture. Whether you base your philosophy on any of the above, you should always establish your philosophy's foundation on your own beliefs. Every young professional is different, so this is something you must establish for yourself. For example, I have built my philosophy on three key components: requiring high quality in everything, being unafraid to take chances and being unique. If you're a program supervisor, there are two components I follow to provide successful programming:
First, I put myself in the shoes of a participant of the program or the parent of a child in the program and simply think about what I would want in that specific program.
Second, I keep the mindset that these are community members' programs. I'm just the director, which means, I'm here to serve them, not the other way around.
When I speak about high quality, I mean everything, from the uniforms we order for our sports programs, to how we maintain our parks and fields. Yes, everything will cost a little more, but if you plan it right, it will be well worth it. If you provide a high-quality product, people won't mind paying a little extra if it's worth it.
With regard to being unafraid to take chances, I mean don't be afraid to put out a new program or host a new event. If it doesn't work out or it doesn't bring success, that's okay. Not everything will catch on, but you never know what will unless you try.
Finally, don't be afraid to be unique. If other city departments around the area or state are doing things the same or a certain way, don't be afraid to be the trendsetter, not the follower. Being unique is what will separate you from everyone else.
Plan
Before you begin any endeavor — finding ways to increase revenue, increasing participant numbers, creating an identity for your parks — establish a plan and have a goal to guide you. Do your research and find out what are the top priorities of your department. Avoid learning what your plan is while on the job. Yes, situations come up and you must adapt, but be prepared before you take over. This will at least help you adapt better when those situations do arise.
Peers/Mentors
I have been fortunate to have met certain people in my life who have greatly influenced me. My parents and family, my football coach at Ohio University — Dwayne Dixon, my mentor and friend — the late Mike O'Neil and my previous boss, Richard Wright, who was like a father figure to me, to name a few. Having role models or mentors can help provide career progression. Whether or not it's a mentor from a recreation field, cherish the positive influences you have surrounding you and use their knowledge to help provide a more impactful career.
Taking over a new department or an underachieving one can be challenging for young professionals. However, following these tips will at least help better prepare you to embark on your journey as a future leader in our industry.
Robbie Spencer is the Director of Parks and Recreation at City of Antioch, Illinois.