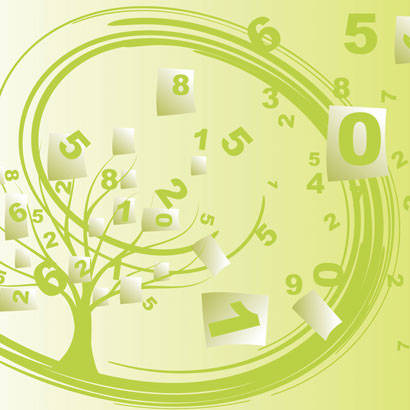 Many of you have probably had the experience of talking to someone about where you work and realizing they did not have a full appreciation for everything parks and recreation does for its community. Perhaps they see your agency as the entity that maintains the trail they walk every weekend or as the sponsor of the sports league in which their child participates.
What they may not realize is that your agency is a major provider of afterschool and summertime childcare, a major caretaker of open space in the community or a valuable resource for nutrition education in your town. More importantly, they do not realize how your agency provides all of these services and benefits to your community efficiently, effectively and, often, under a tight operating budget.
That's where the recently released 2017 NRPA Agency Performance Review comes into play. This is NRPA's annual report that summarizes the key findings from Park Metrics, the most comprehensive source of data standards and insights for park and recreation agencies. You used to know the NRPA Agency Performance Review by its former name, the NRPA Field Report.
A few interesting data points from the Review tell us that the typical park and recreation agency, in the jurisdiction it serves, has the following:
9.6 acres of parkland for every 1,000 residents
One park for every 2,266 residents
7.3 members on staff for 10,000 residents
Operating expenditures per resident served of $77.32
In addition, more than four in five park and recreation agencies offer summer camps for the youth, while just over half offer afterschool programs.
As informative as these factoids are, they neither fully tell your agency's story nor inform what your agency could optimally provide. Simply put, there is no set of standards for park and recreation agencies. What works well for one agency may not be best for your agency. Agencies serve differing populations, have differing missions and mandates, and have access to differing levels and sources of funding.
To discover what works best for your agency, you need benchmark data to compare how it performs against similar peers. The 2017 NRPA Agency Performance Review is the resource that provides park and recreation professionals and other key stakeholders with that wealth of valuable benchmarks and insights about the state of the industry and helps them to:
Evaluate the performance of their agencies. Do their agencies provide as much open space, recreation opportunities and programming as their peers? Are their agencies properly staffed or sufficiently funded?
Make informed decisions about the optimal set of service and facility offerings based on the demographics and, therefore, the needs of a specific community, while also providing comparative agency data from other communities/agencies.
Show the prevalence of expanded activities and offerings at agencies throughout the nation. This report demonstrates to policymakers, key stakeholders, the media and the general public the full breadth of service offerings and responsibilities of park and recreation departments throughout the United States.
The 2017 NRPA Agency Performance Review features 21 graphics of top-line data findings and analysis, explaining each metrics' importance, broken into six areas of focus:
Park facilities (parks and parks, indoor and outdoor facilities)
Programming (team sports, fitness, enhancement classes; programs for children, seniors, people w/ disabilities)
Responsibilities of park and recreation agencies (spanning from operating parks and facilities to programming types)
Staffing (typical FTE counts, key staff responsibilities)
Budget (operating expenditures amounts and purposes)
Agency funding (sources of funding, cost recovery, capital spending)
Beyond the Review, we also have created interactive reporting tools that allow you to drill down into the data. These tools allow you to filter all 21 sets of metrics by jurisdiction population, population density, agency budget, agency type, staff size, the number of parks maintained and geographic region. They also allow you to further customize the data to generate metrics from agencies similar to yours. By entering your agency's Park Metrics data through the 30-question survey, you can run customized performance reports that place your agency's data right next to that of its peers. While the 2017 NRPA Agency Performance Review is now out, it is never too late to enter your agency's data to take advantage of everything Park Metrics has to offer.
We are excited to be able to provide you with the 2017 NRPA Agency Performance Review and accompanying interactive tools. This comprehensive set of benchmarking resources only happens because agencies, like yours, participate in Park Metrics. This is your data, and it not only helps you compare your agency with its peers throughout the United States, but also helps you tell your agency's story to your local leaders, key stakeholders, the media and the general public as you work to secure and grow your funding resources.
If your agency is one of the many that already have entered their 2016 agency performance data, thank you. If you haven't already done so, click here to get started. For assistance with your login or entering your data, contact Greg Manns or Daniel Espada.
Kevin Roth, Ph.D., is NRPA's Vice President of Research.