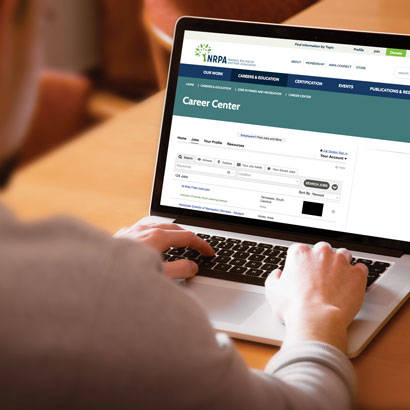 If you haven't started hiring for your summer openings, it's not too late, and it's never been easier! NRPA members can post their internships and seasonal positions on the NRPA Career Center for FREE. Each posting is viewed by an average of close to 1,000 job seekers, and employers receive an average of 10 applications per posting.
Here are some simple tips for effectively using the Career Center:
Register with the NRPA Career Center. Registration is easy! Visit the Career Center and then click "Employer Sign In" in the upper-right corner and choose new user. Fill out your employer account registration information. Be sure to have your NRPA ID number ready, so you can receive the NRPA member discount of 33 percent off when purchasing job packages and FREE seasonal/internship postings.
Create a new job posting. Fill out the required information for your job posting. To attract responses from the most capable candidates, make sure the job description paints a clear picture of the skills required for the position. Check out the sample job descriptions for examples.
Manage your applications. After your job listing is posted, it then becomes time to manage all the applications you've received. Stay organized by marking candidates you are interested in and deleting applicants who don't fit the position. Don't forget to check out your job statistics to find actual numbers of views, applications, apply clicks and job forwards.
Edit Your Job Postings. You can easily manage your active, pending and inactive job listings. Edit, deactivate, copy or post jobs at any time with a few simple clicks.
Search résumés. Don't want to wait for applications? Search thousands of résumés for qualified professionals. Use the keyword search to narrow down your options. See someone who interests you? You have the option to contact them right away!
Don't delay! Last year more than 8,000 new job seekers signed up to check out open positions on the Career Center. Contact Hayley Herzing if you have questions or need help getting started.