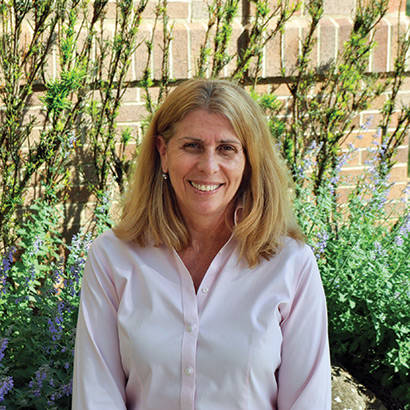 When I hear the word leadership, I'm often reminded of people throughout history who helped to make a difference for their community, country and the world. I think of historical figures, like Martin Luther King Jr., Mahatma Gandhi, Marie Curie, Harriet Tubman and John F. Kennedy, who personified true leadership and courage in the face of adversity.
The month of May actually marks the annual presentation of the John F. Kennedy Profile in Courage Award. Created in 1989 by the Kennedy family and administered by the John F. Kennedy Library Foundation, this prestigious award recognizes a public servant(s) whose achievements exemplify politically fearless leadership. On May 7, the 2017 Centennial Profile in Courage Award will be presented to former President Barack Obama.
"President Kennedy called on a new generation of Americans to give their talents to the service of the country," said Ambassador Caroline Kennedy in a statement. "With exceptional dignity and courage, President Obama has carried that torch into our own time, providing young people of all backgrounds with an example they can emulate in their own lives."
At NRPA, we want to help you nurture future leaders in your organization by outfitting you with the tools necessary for fostering growth.
In this month's issue, author Barbara Heller discusses the five keys for gauging a successful leader in the article titled, "Sustaining Leadership Greatness," on page 54. She shares leadership qualities such as creating vision and strategic direction, managing change and driving innovation. Heller will also present a session titled, "Creating a Strategy Focused Organization," at this year's Conference in New Orleans.
On page 34, Richard Fink, superintendent of parks and grounds for the city of Greenbelt, Maryland, offers words of encouragement to young professionals just getting their feet wet in parks and recreation and sound advice for those who aspire to climb the career ladder.
We also shine a light on cause marketing and explore the pitfalls that some nonprofit organizations might encounter in the feature, "Build Better Cause-Marketing Relationships," on page 60. Authors Taryn L. Kuntz and Rodney B. Dieser point out the red flags organizations must take into account before forging a partnership with a for-profit entity.
Lastly, on page 68, I encourage you to check out some of the leadership- and management-themed sessions we'll be presenting at the 2017 NRPA Annual Conference in September. You asked for more education focused on leadership and management, and we shall deliver. After all, NRPA will set the path. It's up to you to take the lead.
Gina Mullins-Cohen is NRPA's Vice President of Marketing, Communications and Publishing and Editorial Director