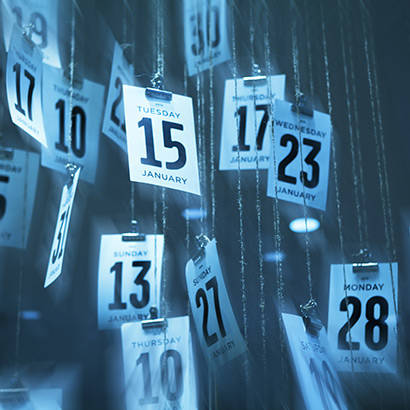 NRPA is excited to announce the launch of our brand new online learning portal. This upgrade to a more user-friendly site allows us to deliver the most up-to-date learning opportunities in the industry. Currently, over 100 products are available and the catalog will continue to grow as we add new content regularly. There are subject matter and relevant online learning opportunities for individuals at all levels in the park and rec field. In today's ever-changing world, online learning is a cost- effective and flexible way to educate staff, provide training and earn Continuing Education Units (CEUs) without leaving the comfort of your home or office. Investing in yourself and your career is the ultimate long-term investment. Click here to get started today.
CPSI Program
The Certified Playground Safety Inspector (CPSI) certification program provides the most comprehensive training on playground safety standards and the credentials to inspect playgrounds for safety compliance. Click here for details.
MAR
1-3 Ashburn, Virginia
6-8 Overland Park, Kansas
8-10 Noblesville, Indiana
8-10 Roseville, Minnesota
14-16 Phoenix, Arizona
14-16 Bismarck, North Dakota
15-17 Denver, Colorado
22-24 Winter Park, Florida
28-30 St. Charles, Missouri
28-30 Auburn, Washington
29-31 Newport News, Virginia
APR
4-6 East Hartford, Connecticut
4-6 South Burlington, Vermont
4-6 Sioux Falls, South Dakota
12-14 Post Falls, Idaho
18-20 Lakewood, California
18-20 Troy, Michigan
19-21 Cincinnati, Ohio
25-27 TBD, Illinois
AFO Program
The Aquatic Facility Operator (AFO) certification is a state-of-the-art certification for pool operators and aquatic facility managers. Click here for details.
MAR
1-2 Wilmington, Delaware
2-3 Little Rock, Arkansas
6-7 Seattle, Washington
7-8 Tuscaloosa, Alabama
9-10 Auburn, Alabama
9-10 Canton, Michigan
9-10 Westerville, Ohio
14-15 Tullahoma, Tennessee
15-16 Derby, Kansas
15-16 Ashburn, Virginia
23-24 Margate, Florida
29-31 Cheney, Washington
30-31 Anaheim, California
APR
5-6 Wilmington, Delaware
25-26 Sacramento, California
25-26 Sioux Falls, South Dakota
26-27 Lawrence, Kansas
Schools and Conferences
All NRPA Schools are held at Oglebay Resort in Wheeling, West Virginia, unless otherwise indicated. Click here for details.
Revenue Development & Management School: March 12-17, 2017
Directors School: August 27- September 1, 2017
NRPA 2017 Annual Conference: September 26-28, 2017 – New Orleans, Louisiana