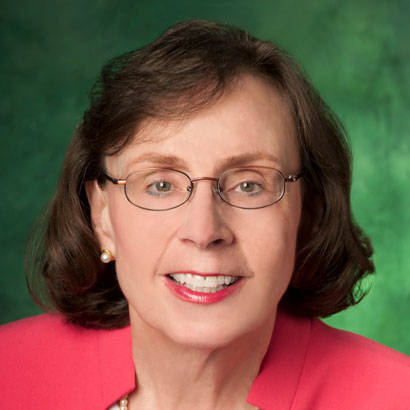 With nearly 35 years in higher education, M. Jean Keller has seen a lot of changes take place in parks and recreation. Not just in the types of health and wellness programs, but in the demographic makeup of communities around the country. Keller earned her bachelor's degree in recreation, with a focus in therapeutic recreation, at Florida State University and went on to earn a doctorate from the University of Georgia. Today, she is a professor in the Department of Kinesiology, Health Promotion and Recreation at the University of North Texas.
Parks & Recreation magazine recently talked to Keller about the myths, current trends and important factors to consider before creating health and wellness programs.
Parks & Recreation magazine: When it comes to health and wellness, what are some of the misconceptions that exist?
M. Jean Keller: Sometimes, our constituents and community members think that parks and recreation is just about sports and games rather than offering health and wellness programs developed from evidence-based practices. I hope some of those notions are changing, as we have more services for highly diverse populations — from young adults to middle-aged adults and seniors. When we look at older adults, however, there are so many age variations along with race, ethnicity, social class and abilities within that population. For example, somebody who's 55 and in perfectly good health might be retired and living in the community and wants health and wellness services, while another who's the same age might be in poor health and needs those same services.

P&R: What key trends are you seeing in this area in 2017?
Keller: My hope is park and recreational professionals will continue the trend to focus on the whole person related to health and wellness in programs, services and facilities. For instance, people frequently base their perceptions of health on a single measure such as weight. Our educational efforts with programs may help people to understand that it's not just about weight. It's changing that perception so that they realize it's more about the whole sense of wellbeing and fitness, which includes physical, social, emotional and cognitive aspects. One key trend I hope to see more of in 2017 is serving all people in our communities. In addition to age diversity in communities, we're seeing more racial, ethnic and gender diversity. Thus, it's important to identify many different needs within the community population so programs and services can be designed around them.
P&R: Before creating health and wellness programs, what should park and rec professionals take into consideration?
Keller: We need to do our due diligence on what are sound and more evidence-based research programs related to health and wellness. We need to engage community members and learn their needs and interests and discover what programs have desired outcomes. I'm a big believer in collaboration, so, if there are health and wellness programs that already exist in the community, like with a hospital or with nonprofits, look for opportunities in ways to partner rather than trying to compete. We're seeing some sound trends within some of the communities through collective impact. Why not leverage these opportunities?
— Vitisia Paynich, Freelance Writer for Parks & Recreation magazine