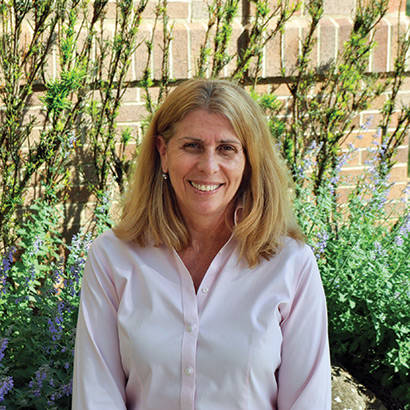 As children throughout the country eagerly wait for the school year to draw to a close, park and rec agencies are busy preparing for the influx of patrons who will soon gravitate toward their respective community parks and facilities. Yet, while offering fun summer programs and activities are no doubt a priority, we mustn't forget to promote the importance of good health and wellness — a topic both NRPA and Parks & Recreation magazine take to heart.
I strongly recommend checking out our research section on page 12, where NRPA's vice president of research, Kevin Roth, shares compelling data from our Americans' Engagement with Parks study. One key finding from the research shows on average, Americans visited local park and recreation facilities 29 times throughout 2016. The major driver of their visits: engaging in physical activity. Roth also highlights stats from our recent Park Pulse polls, which reveal that 83 percent of Americans agree that park and recreation centers should provide children with opportunities for physical activity outside of school grounds.
While we do emphasize the critical need for comprehensive health and wellness programs in our respective communities, it's also imperative to stress how climate change can influence the overall health of our national, state and local parks, which in turn, can impact the general health of community members. In the feature titled "Climate Change, Parks and Health," on page 30, NRPA's Vice President of Strategic Initiatives Richard J. Dolesh interviews climate change experts to learn firsthand how global warming leads directly to weather-related challenges for today's park and rec agencies along with their constituents. As an example, Surili Patel, senior program manager for Environmental Health in APHA's Center for Public Health Policy, says, "Rising temperatures, which cause heat waves and urban heat island effects, vector-borne diseases — such as those carried by ticks and mosquitoes — diminished air quality, increased flooding and storms, food and water-related infections…can have significant impacts on physical and mental health."
Next, on page 36, contributor Mareya S. Ibrahim and P&R Associate Editor Cort Jones take a closer look at the opioid epidemic and show what parks are doing to stay ahead of this ever-growing crisis. Given the fact that opioid use has sharply risen in public restrooms, many parks, for instance, execute a disposable needles protocol to ensure staff and visitor safety.
Although summertime is clearly the busiest season for park and recreation staff, I do hope you will take some time away from your active, and sometimes hectic, schedule to enjoy the great outdoors with your own family and friends. Remember, we need to think healthy across the board.
Gina Mullins-Cohen is NRPA's Vice President of Marketing, Communications and Publishing and Editorial Director