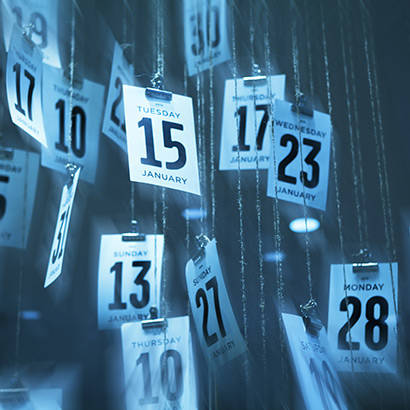 The NRPA Directors School is an exclusive professional development opportunity, designed to prepare new and potential directors of park and recreation agencies for the challenges of leading and managing effectively. The "D-School" focuses on four core areas of study: Directors skills, employee management, agency management and financial management. We also tailor the curriculum to your needs through a series of volunteer student-led presentations and through crowd-sourcing emerging issues and trends before the school begins.
This year's curriculum is taught by our profession's thought-leaders, and we're happy to introduce Tom O'Rourke as the school director, and Corey Wilson and Michael Kirschman as new instructors on this accomplished team.
Potential attendees must first apply to the Directors School. Once accepted, they will receive instructions on how to register. Click here for more information, including scholarship information.

CPSI Program
The Certified Playground Safety Inspector (CPSI) certification program provides the most comprehensive training on playground safety standards and the credentials to inspect playgrounds for safety compliance. Click here for details.
JUNE
14-16 Hillsboro, Oregon
19-21 Kodak, Tennessee
27-29 San Diego, California
JULY
18-20 Raleigh, North Carolina
AUGUST
7-9 Wheat Ridge, Colorado
22-24 Livermore, California
SEPTEMBER
6-8 Honolulu, Hawaii
13-15 Leesburg, Virginia
13-15 Saratoga Springs, New York
18-20 Griffin, Georgia
20-22 Dublin, Ohio
27-29 Grand Rapids, Michigan
AFO Program
The Aquatic Facility Operator (AFO) certification is a state-of-the-art certification for pool operators and aquatic facility managers. Click here for details.
JUNE
6-7 Palo Alto, California
15-16 Ceres, California
27-28 Sacramento, California
JULY
13-14 City of Palm Coast, Florida
August
29-30 Milpitas, California

Schools and Conferences
All NRPA Schools are held at Oglebay Resort in Wheeling, West Virginia, unless otherwise indicated. Click here for details.
Directors School: August 27- September 1, 2017
NRPA 2017 Annual Conference: September 26-28, 2017 – New Orleans, Louisiana