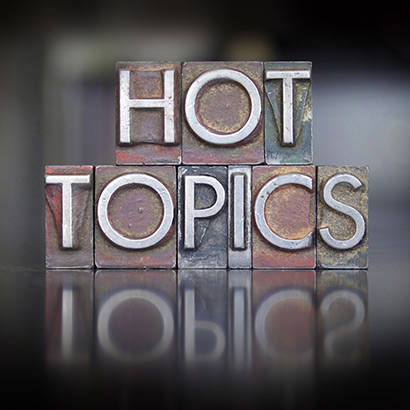 Have you posted on NRPA Connect? NRPA Connect allows you to network and share resources, ideas and inspirations with your peers in the park and recreation field. See a preview of what you're missing:
1. Chlorine Loss in Outdoor Pools — It's the middle of pool season for many members. So, what could be the cause of liquid chlorine levels depleting rapidly on a daily basis? If you have suggestions, chime in!
2. Send Me Your Summer Brochures — How often do you revamp your recreation brochures? If you're looking for inspiration, visit this discussion. More than 35 park and recreation professionals from across the country shared examples from their agencies.
3. Bounce Houses in Public Spaces — Bounce houses are an extremely popular attraction for families. Does your agency have a policy for bounce houses in your parks or facilities? What requirements do you have for electricity (extension cords versus generators), insurance, etc.? Visit Connect to discover these answers.
4. Equitable Field Scheduling — Do you have field scheduling policies and procedures that are working great? Have you updated your policies in the last few years? Is field equity a problem in your community? Share your new and innovative field-scheduling ideas that can be developed into policies.
It's easy to stay in touch. Connect is 100 percent accessible on all devices! Don't get left behind, visit www.nrpaconnect.org to join the conversation.