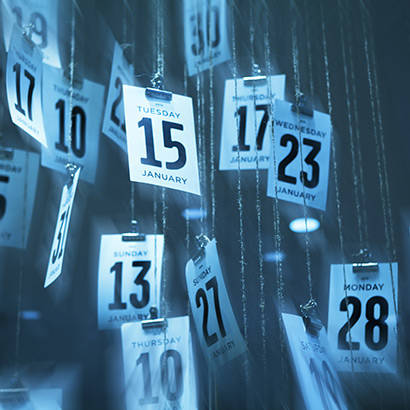 Experience the highest level of practical and academic instruction that develops professional leadership for revenue production and development in park and recreation operation at the 2017 Revenue Development and Management School, March 12-17, 2017. Instructors, who are subject matter experts in all aspects of revenue producing park and recreation operations, will expose participants to new technologies and management tools to help them establish a more efficient and effective administration. 2017 attendees will enjoy a revamped curriculum, exploring topics such as purchasing, budgeting, sponsorships, pricing and consumer trends, to name a few. Be sure to register early, as registration fills up quickly once the new year begins.
CPSI Program
The Certified Playground Safety Inspector (CPSI) certification program provides the most comprehensive training on playground safety standards and the credentials to inspect playgrounds for safety compliance.
February
22-24 Columbia, Tennessee
28-March 2 Sacramento, California
March
1-3 Ashburn, Virginia
6-8 Overland Park, Kansas
8-10 Noblesville, Indiana
8-10 Roseville, Minnesota
14-16 Phoenix, Arizona
14-16 Bismarck, North Dakota
22-24 Winter Park, Florida
28-30 St. Charles, Missouri
28-30 Auburn, Washington
29-31 Newport News, Virginia

April
4-6 East Hartford, Connecticut
4-6 South Burlington, Vermont
4-6 Sioux Falls, South Dakota
12-14 Post Falls, Idaho
18-20 Lakewood, California
18-20 Troy, Michigan
AFO Program
The Aquatic Facility Operator (AFO) certification is a state-of-the-art certification for pool operators and aquatic facility managers.
February
7-8 Phoenix, Arizona
7-8 Memphis, Tennessee
9-10 Stuart, Florida
9-10 San Antonio, Texas
14-15 Castro Valley, California
14-15 Okinawa, Japan
20-21 Hershey, Pennsylvania
23-24 Sarasota, Florida
27-28 Irving, Texas
28-March 1 Hartford, Connecticut
March
1-2 Wilmington, Delaware
2-3 Little Rock, Arkansas
6-7 Seattle, Washington
9-10 Auburn, Alabama
9-10 Canton, Michigan
9-10 Westerville, Ohio
14-15 Tullahoma, Tennessee
15-16 Derby, Kansas
15-16 Ashburn, Virginia
23-24 Margate, Florida
29-31 Cheney, Washington
30-31 Anaheim, California
Schools and Conferences
All NRPA Schools are held at Oglebay Resort in Wheeling, West Virginia, unless otherwise indicated.
Park & Recreation Maintenance Management School: January 29 - February 3, 2017
Revenue Development & Management School: March 12-17, 2017
Directors School: August 27- September 1, 2017
NRPA 2017 Annual Conference: September 26-28, 2017 – New Orleans, Louisiana